AXA story
The importance of using inclusive everyday language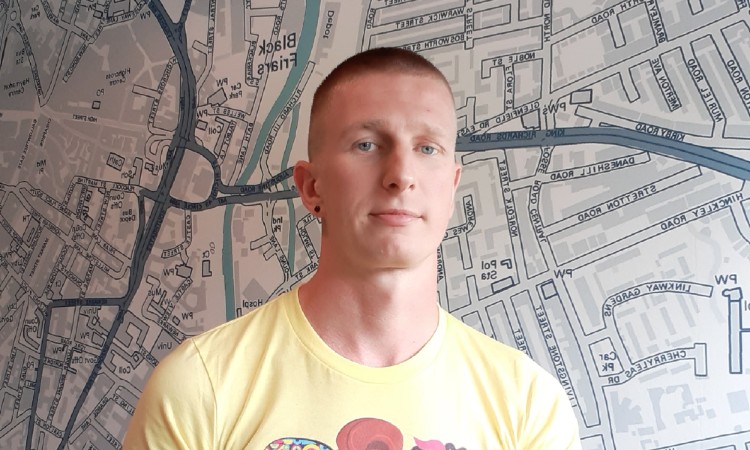 Ross O'Brien, Change Manager at AXA PPP, has developed an online training module on LGBT+ inclusive language. Using inclusive language helps diverse communities, such as LGBT+, to feel like they belong. Being able to talk confidently about topics relating to diversity and inclusion is thought to be crucial in creating an environment in which everyone, regardless of who they are, can reach their true potential.
The module introduces the LGBT+ community with a brief history of milestones to date – and those which still need overcoming – then moves into inclusivity and how language can play a key role in a person's demonstration of this.
Moving through the subjects of sex, gender, gender identity and sexual orientation, the training shows how everyday language can be improved making it more LGBT+ inclusive. A short knowledge check throughout the training, confirms understanding by applying real work scenarios employees may be faced with.
The idea of the online training was borne out of Pride Taskforce workshops run in Leicester and Stockton earlier this year, as part of LGBT history month. More were planned, but have obviously been postponed because of the pandemic. Within the module, employees have the opportunity to hear from members of the Pride Taskforce about their experiences of language being used in the right and wrong way, and how it made them feel.
Ross said "Feedback from the 60 workshop attendees demonstrated there was a gap in our employees' knowledge that we could help fill. Questions such as what pronouns to use when a customer states they are non-binary were in people's minds, but they'd never felt comfortable asking the question for fear of offending. The workshop provided a safe space to ask these questions without judgement. Because the number of people interested in attending the workshop outweighed the number we could invite, I began considering how we could develop an e-learning module so more people could have the questions answered they'd always been too afraid to ask.
"I started working with Emma Moore, Digital Learning Designer, taking on board feedback from the workshop attendees, to develop a format which would work on YES Learning. This, along with Emma's ideas and experience, has been invaluable, and has led to the creation of an interactive and engaging module.
"My ambition is that by making this accessible to all AXA UK employees we can improve our already-inclusive culture, and demonstrate further support to our LGBT+ colleagues and customers. But there's a clear and consistent message throughout the module; people make mistakes and we can still inadvertently say the wrong thing. Don't worry if this happens, simply apologise and try to get it right next time."
The course, which went live last week to coincide with Pride month, takes up to 30 minutes to complete and in the words of one delegate "This should be mandatory for everyone who works at AXA. I feel proud to work for a company who values this so highly."
You can find out more about our diversity and inclusion agenda here.