AXA story
Why data science is the logical career choice for mathematical minds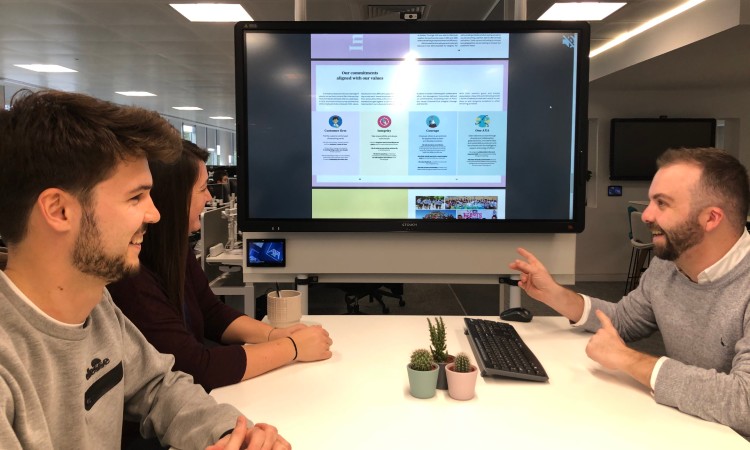 With more data than ever before at the tips of our fingers, as well as constantly evolving technologies to make it all easier to work with and learn from, our data science team are crucial to make sure we're reaching our customers in the best way possible. Here, Tom Snowdon, Head of Data Science, and Sindy Yick, Lead Data Scientist at AXA Insurance, share how their love of mathematics led to a career in data science.
Tom Snowdon joined AXA in 2010 straight from his maths degree at Bath University. He started as an Analyst and worked his way up to Head of Data Science for our retail pricing area. His team are focused on R&D and data exploitation, looking at enhancing predictive power through advancements in modelling and better use of data. "In the UK insurance industry, pricing is very competitive," explains Tom. "It's vital that we're able to accurately price our risks and for our prices to be competitive in the market. And as our competitors get better, we need to get better, too. We're producing a lot more data than we did a decade ago and as that information becomes available, we need to be able to use it to improve our processes, understand our customer journey, and how we handle our claims – there are so many application for data."
Innovation in the digital space
Sindy Yick agrees. "In my team, we get quite creative with a wide range of projects. At the moment, for example, I'm working on an image recognition project, some ML projects and also with some traditional statistical modelling." Sindy studied statistics at university and did a Masters in international business. She loves the innovation element of data science and being able to come up with and develop her own ideas. "I enjoy analysing and generating new ideas out of data, as well as getting to work with new technology and methods. I like to make good use of my analysing and numerate skills. Every day I learn something new."
More than maths
Having a logical mind and strong mathematical skills are key when it comes to working in data analytics. Tom explains why those critical thinking skills are so important in data science: "The ability to look at problems and think logically is vital and, I would say, almost as important as technical skills," he says. "When I look at new graduates coming in, it's not so much their competencies or their degree specifics that makes a difference, but whether they can logically structure problems and then apply their mathematical skills appropriately. You also need to be able to enjoy the process as much as the end results as there's lots of time spent preparing and checking your work, so it's important that you can take pride in all elements of the work, not just the 'fun' bits. My one tip for anyone looking to enter the data science industry would be to learn what you can, put this into practice and then keep on learning."
"Our team also reports to lots of non-technical people, so the ability to generate charts and presentations in a way that is understood by everyone is important," adds Sindy. "Those communication skills are really crucial."
If you're interested in a career in data, take a look at our current vacancies and apply online here.