AXA story
Welcoming new starters during the lockdown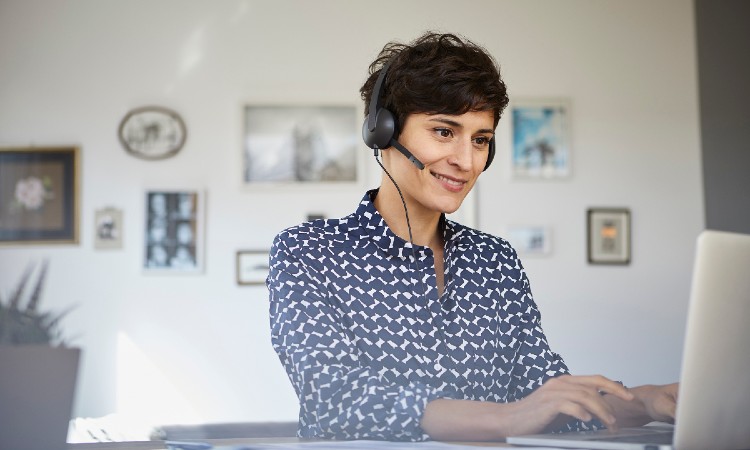 As lockdown was announced, many individuals and teams faced huge challenges to adapt the way they work. For all our training teams, this meant needing to change the way they inducted new starters to the company, as waiting for lockdown to end first was simply not an option.
One of our company inductions was due to begin on 23 March – the very day a UK-wide lockdown was announced, but the trainers, didn't shy away from the tough stuff, and adapted their classroom-based content to deliver their first-ever virtual induction.
Personal Claims Advisor and new starter Tia, said: "I am proud to now say I work here. You have all made me feel so welcome to the company and I'm really enjoying it. This is the first company I've known to really look after their staff."
Meanwhile, Anthony, Senior IT Project Manager and people manager, said: "The feedback I have had from my new starter has been very positive and I think you guys have done an awesome job in adjusting to the circumstances in such a short space of time."
During the first inductions, there were technology issues, plenty of laughs and some days that were tougher than others, but they practised a growth mind-set and stayed focused on their learners. The trainers learnt a lot about the world of virtual training, embracing their successes and failures in equal measure, to help us think about the challenges we may all face in the future.
These experiences has left us confident that we can continue to support our new starters and existing staff training needs for as long as these challenging times continue.
Of course, there are new starts across the whole of AXA, UK-wide including our employees who move within the company. And Kaylee, who recently made the move to between two business units, said "If you had informed me when I applied for my new role that I would be starting in lockdown, I would have dropped my coconut latte in shock (how very Tunbridge Wells).
"I can genuinely say that my induction and ability to develop relationships has not been hindered by starting my new role in lockdown. This is thanks to the great efforts of many for making sure that I had everything I needed to get started. My tech was up and running within the first week, for anyone that has ever moved business units you will appreciate how impressive that is. Our IT and support teams really are a credit to us. Now that's not to say that it has been a breeze, technology has had its moments, and I'm itching to get out and meet everyone (did someone say pub?)."
We're really proud of all our staff involved in training and setting up new starters during lockdown.