AXA story
Volunteering on the front line of care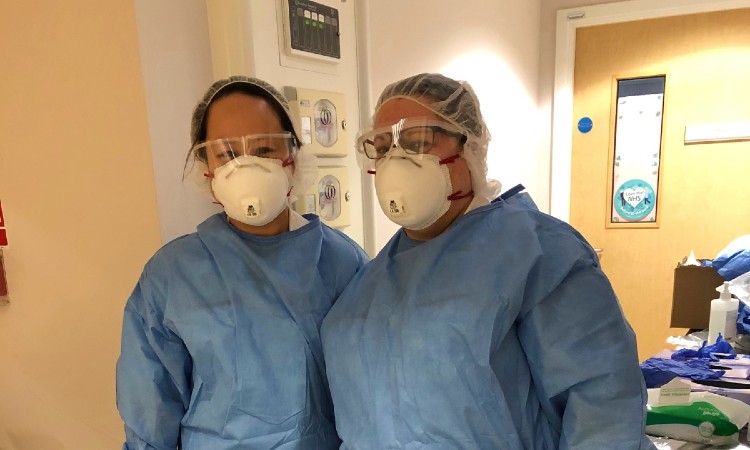 As the true scale of the pandemic began to unfold, life on the frontline for NHS staff heightened in intensity. Some hospitals struggled for space, and the need for help was greater than ever.
For AXA Health's Hermione Carr, volunteering on the NHS frontline was the least she could do to help. Already a long-serving volunteer for British Red Cross, Hermione transitioned into the crisis response team as soon as the need was apparent. She has since helped take patients to and from hospital alongside the ambulance service, experiencing what it's like to wear the full PPE required on Covid-19 hospital wards.
"So far I've volunteered three days per week," said Hermione. "I've taken advantage of the ten voluntary days on offer from the company, using two days during the working week, as well as using one day each weekend on top".
"My manager has been fantastic, as have the company. When I called my manager, the first thing he said was 'I was waiting for your call', because he knew I would want to volunteer straight away. My heart and soul is with British Red Cross."
"The atmosphere on the wards has been surprisingly positive. Even in the thick of it all, with the headlines and the concern, the staff are so positive. They're making a difference."
Hermione has been an AXA Health employee for nearly ten years. Starting in the Corporate contact centre, she has worked her way up to being a CIMA Product Owner in Claims, described as being the translator for what the business wants to the IT department. And for as long as the NHS requires volunteers, Hermione will be splitting her time between the two roles.
"Once I've exhausted the ten voluntary days, I'll see what I can do to continue volunteering as much as possible."