AXA story
Using data apprenticeships to futureproof your workforce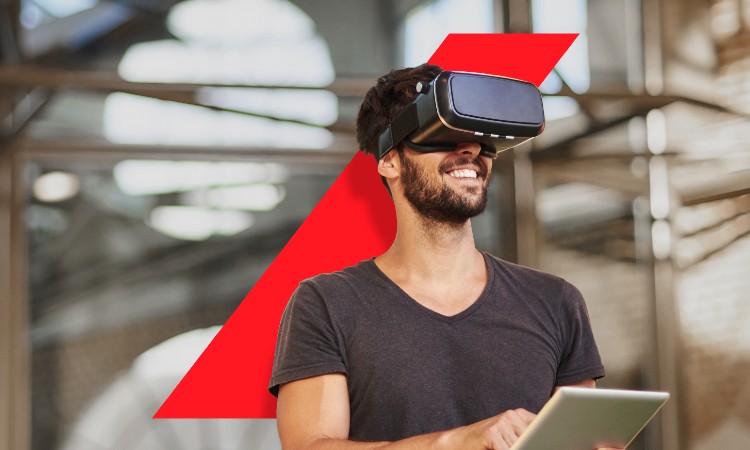 Data sits at the core of any insurance business. At AXA, we're making strides to become a data-driven and data-confident organisation across all business units and functions. That's why we've invested in a new data academy, an apprenticeship programme to futureproof our workforce and enhance customer outcomes, ultimately helping us become a truly insight-led organisation.
To help build a pipeline of talent, we have placed data analytics apprenticeships at the very centre of learning and development, which will have a profound impact on our culture. Unlike a traditional academic course, the training is genuinely practical. Apprentices remain embedded in their everyday job and are given access to our latest technology and assets, including our data lake in the cloud, to support with training tasks that are relevant to their day-to-day roles. The overall aim is to enable apprentices to directly apply learnings to their current environment and challenges. The data academy programme combines virtual sessions, online study and individual work-based projects over 18 months and takes up 20% of the participants' working time.
Surpassing expectations
Carlo Nebuloni, Transformation Director at AXA UK & Ireland says: "When we launched our data academy last September, we were expecting a fair amount of interest. After all, insurance has always been about analysing data; this is what actuaries do, isn't it? But the level and breadth of enthusiasm for our data academy has far surpassed our expectations. Over 50 colleagues aged between 22 and 55 from all areas have already enrolled in the programme. So, it isn't just the traditional insurance functions that are being involved, it's all areas of our business. And it's open to all ages as well: no one is too young or too old to take this continuous learning opportunity and build their data skills."
Nicky Outlaw is HR Insights Manager for AXA Health and also one of our first data analyst apprentices. Having been with AXA for eight years, she wanted to embrace AXA's continuous learning ethos and build her data analytical skillset. "Data use and analytics has become increasingly important for my role," says Nicky. "I regularly utilise HR data in all sorts of ways, to produce HR insights, for instance, or conduct employee engagement surveys and support the wider HR team with data-driven organisational design." Nicky jumped at the chance to further her skills. "I questioned whether I was too old for the classroom but the apprenticeship has given me confidence and I've already completed two related business project that have added value to the organisation."
Patterns and trends
Shaun Dale, Senior Claims Auditor for AXA Insurance chose to do the data analyst apprenticeship because he wanted to be able to utilise the data that allows him to identify problems through patterns and trends in his day-to-day job. He says: "I've found the apprenticeship to be one of the best choices for personal development that I've made. The virtual learning experience and platforms in the current climate have been excellent. During my apprenticeship so far, I've learned much more than I would've done through reading or taking online courses, such as utilising new software (SQL, Orange, Power BI, R) to find data-driven insights. I know there are more exciting opportunities still to come."
Mother of two and Risk & Compliance Analyst, Harriet Schofield immediately recognised the benefits of completing the apprenticeship for her current role. Career-focused, Harriet was initially unsure how this course would fit within her day-to-day role, particularly as she works part-time. However, the 20% off-the-job learning within working hours enabled her to incorporate study into her working week. "With the support of the training provider and my manager, and by utilising remote learning, I'm able to juggle work, home and apprenticeship life really well," she says. "This learning is already proving extremely valuable. Since starting my apprenticeship, I have managed to create many automated reports, one report alone has saved over three hours of manual time. I will soon be working on predictions for some of our data, which I have no doubt will have a large, positive impact within our business."
With changes being implemented for the better before our first apprenticeship intake has even graduated, we're looking forward to seeing how the data academy continues to perform for the future.