AXA story
Shape the way you work: Meet Stephen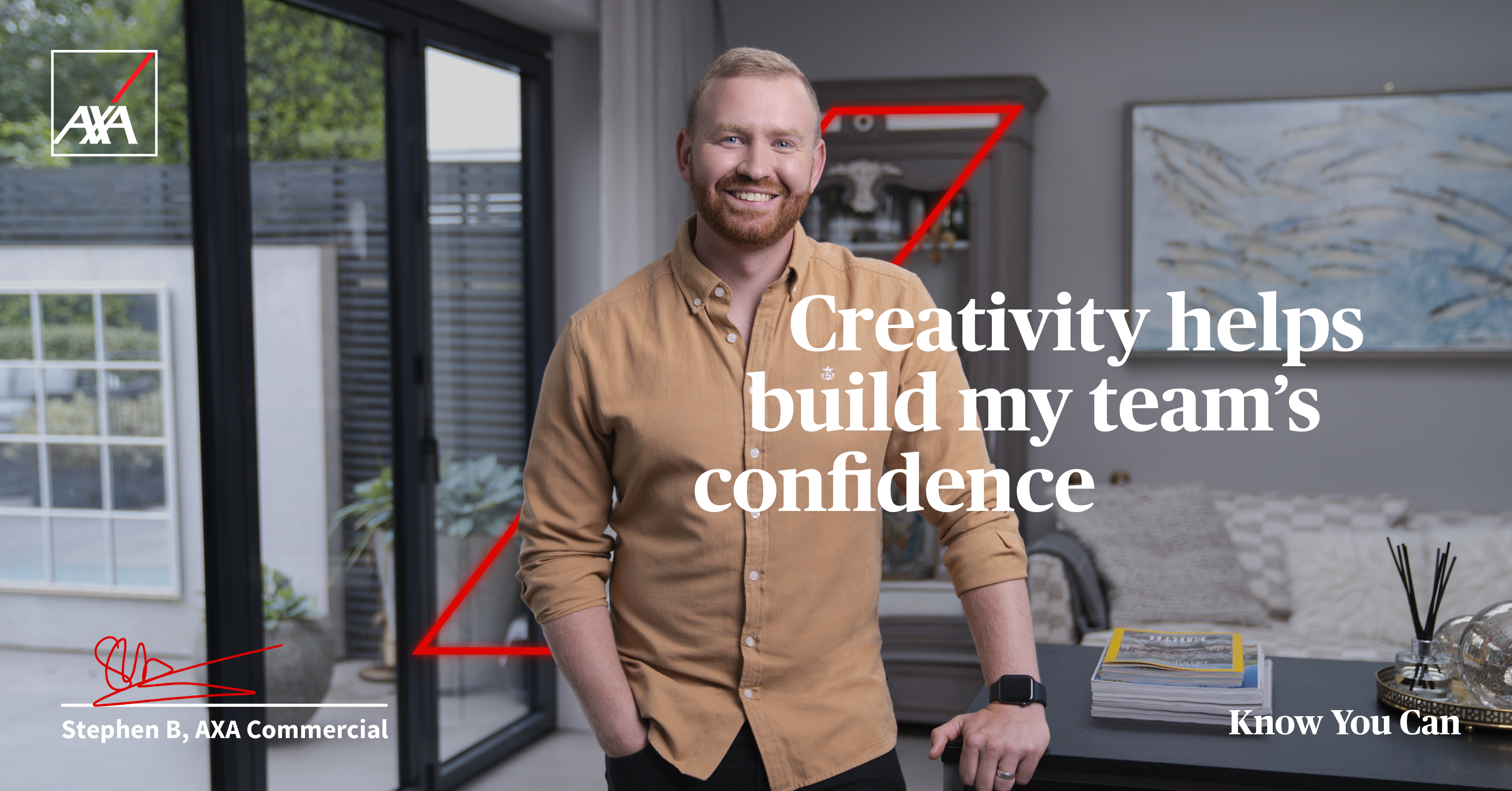 Connecting with Wellbeing: We're all striving to boost wellbeing and a sense of connection in the workplace. Here's how some AXA colleagues are working smarter to uplift themselves and their teams.
In 2020, Stephen Bate, an AXA Commercial Claims Operations Manager gave his team a rather unusual challenge. "I asked my colleagues to film themselves trying to throw a teabag backwards over their shoulders into a mug," he says with a grin. "It was funny seeing everyone's attempts, but we did it for more than just a laugh – it was all about increasing confidence and wellbeing when team members were working at home during lockdown."
Two years on, most are going into the office regularly again, but the drive to improve wellbeing and foster a sense of connectedness in the workplace remains a priority at AXA. Colleagues are encouraged to work smarter and more flexibly, doing things that will help increase their wellbeing during the work day and beyond.
For Stephen, that's meant creating fun and informative vlogs for his team and encouraging others to do the same. "It's made such a difference," Stephen says. "Everyone feels so much more comfortable talking to the camera in remote meetings and training sessions, and several of my colleagues are now using vlogs to share team messages, which they never would have done before."
His approach struck a chord with colleagues across the company. "The leadership community now create vlogs around issues such as mental health," Stephen explains. "We've found we can create a sense of belonging and togetherness through topics people feel passionate about, so whether we're physically together in the same office or working remotely, there's a great sense of community."
If you'd like to join a company that values your wellbeing, search our latest jobs to find a role that's right for you. Or follow us on LinkedIn to find out more about life at AXA.