AXA story
Shape the way you work: Meet Imran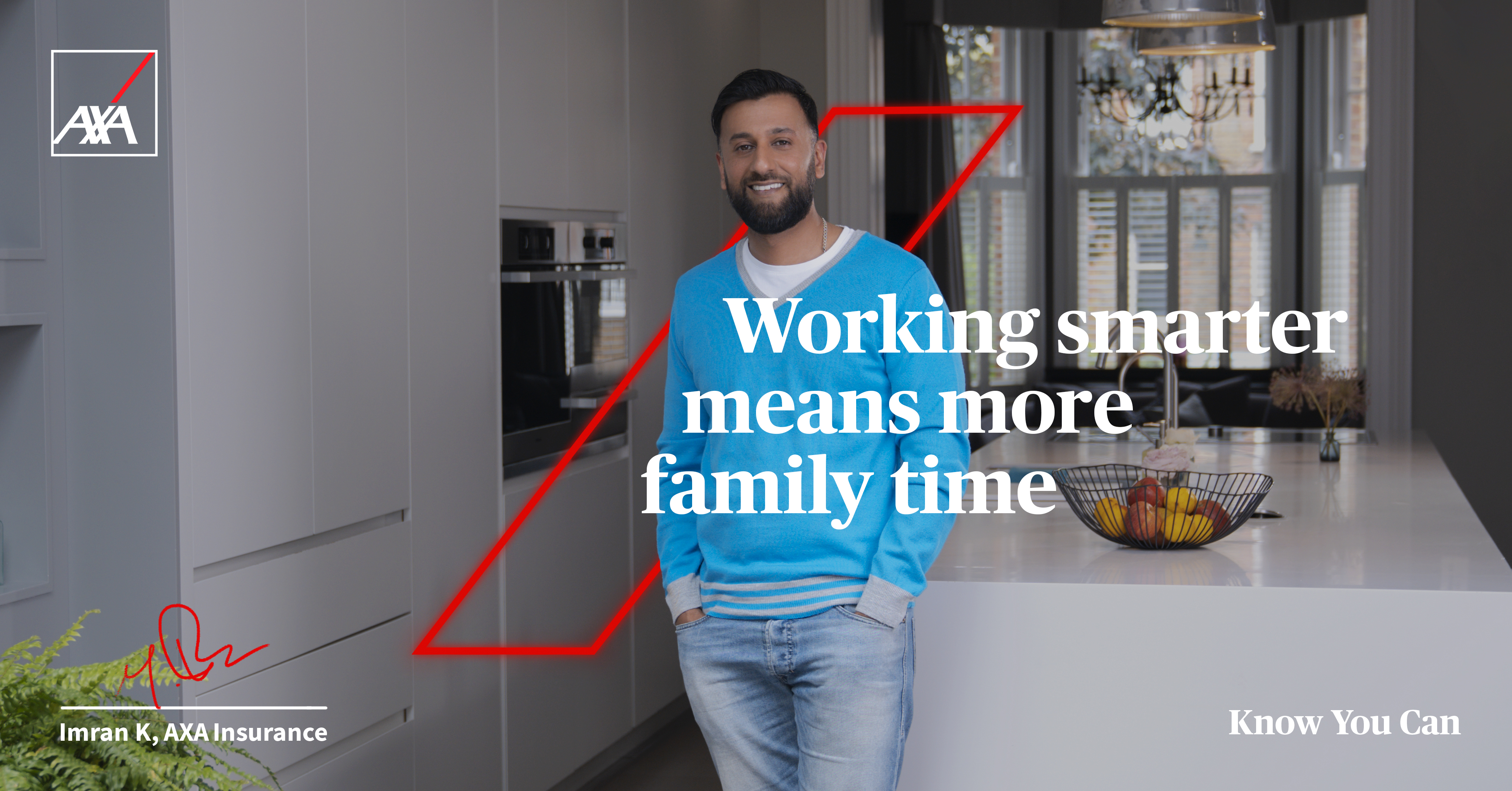 Strike a smarter balance: Achieving the perfect work-life balance can be a challenge, but AXA colleagues across the business have found the key is to find ways to work smarter.
Every working day before the pandemic, Imran Khan, a Claims Relationship Manager with AXA, was suited, booted and on a train long before the sun rose. His job involved regular travel around the UK, which meant not only early starts but also late finishes.
Now Imran is taking the opportunity to work smarter and more flexibly, deciding for himself whether travel is necessary. "Because I'm commuting less, I get to spend more time with my wife and young daughter, which is invaluable," he says. It's all part of our culture of trust and respect. Empowering employees to shape the way they work.
Imran's family isn't the only one to benefit from this approach. Sandra Doughty, an AXA Customer Service Trainer, has decided to work from home full time so she can take care of her mother, who suffers from dementia. "I'm able to look after my mum around the clock, which means she can live with me, rather than in a care home," Sandra says. "It's all because AXA trusts me enough to complete my tasks, even if that's outside typical working hours."
With autonomy over how they spend their time, many AXA colleagues are finding that they're feeling more fulfilled in both their personal and work lives.
If you'd like to join a company that values your work-life balance, search our latest jobs to find a role that's right for you. Or follow us on LinkedIn to find out more about life at AXA.