AXA story
Shape the way you work: Meet Sharon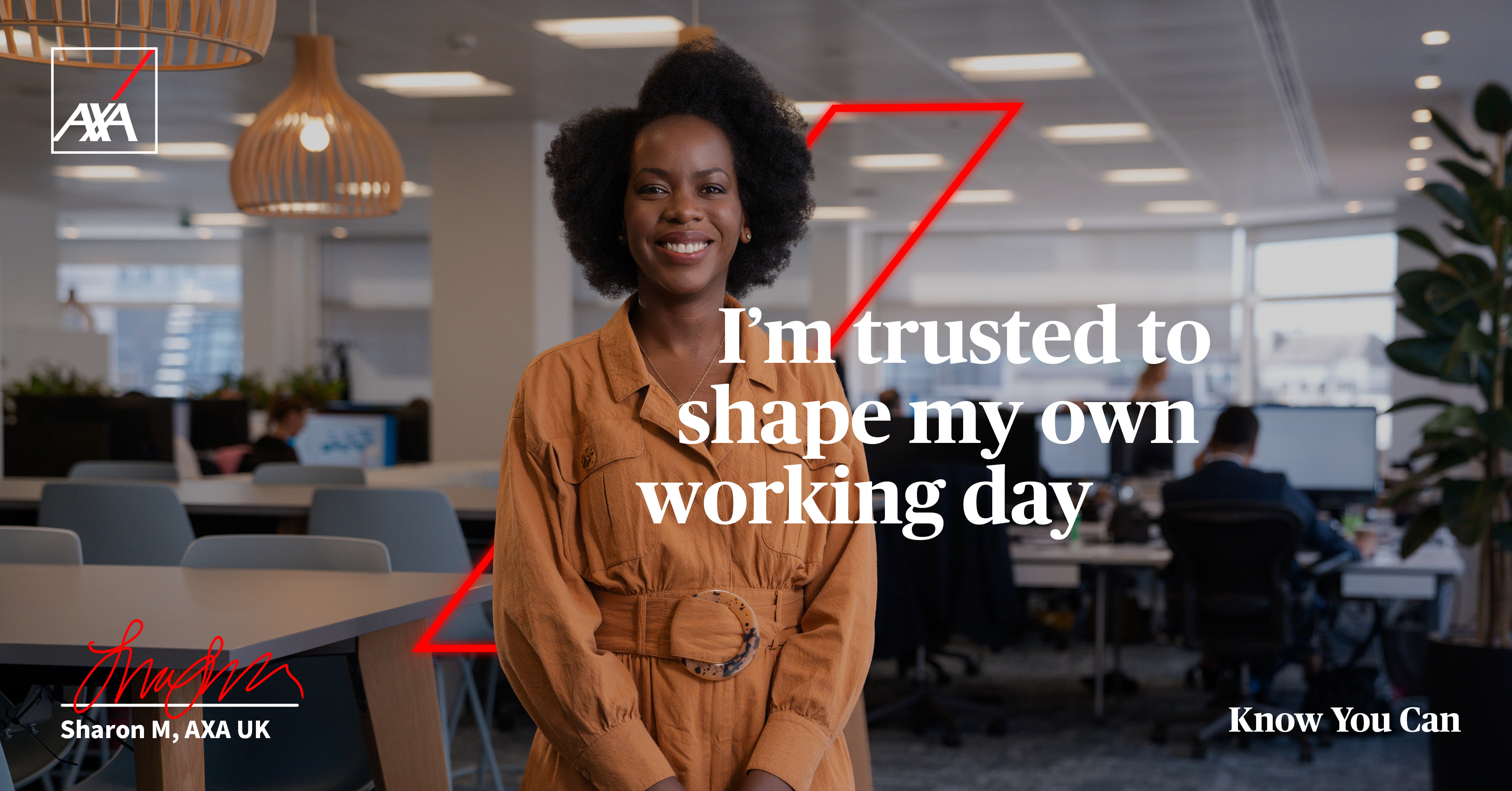 Strike a smarter balance: Achieving the perfect work-life balance can be a challenge, but AXA colleagues across the business have found the key is to find ways to work smarter.
It's all part of our culture of trust and respect. Empowering employees to shape the way they work.
Sharon Mintah, a Brand Marketing Lead and Business Partner at AXA, has been working flexibly for years. "Prior to the pandemic I spent three days in the office and two at home every week," she says. "I've got children, so it was handy to be able to do the school run on the days I was at home, while still getting all the benefits of coming into London on my office days."
If you'd like to join a company that values your work-life balance, search our latest jobs to find a role that's right for you. Or follow us on LinkedIn to find out more about life at AXA.