AXA story
Shape the way you work: Meet Joel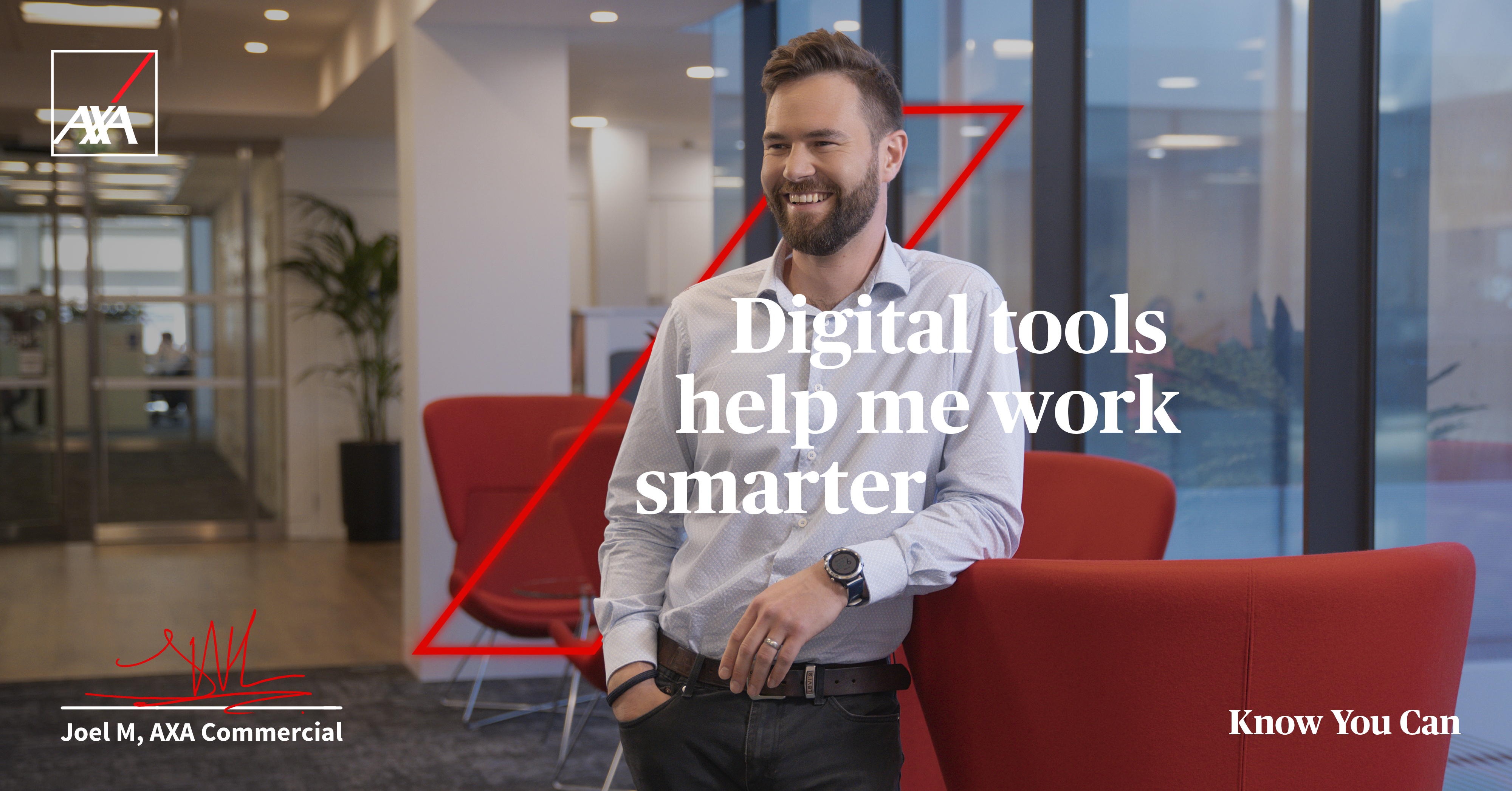 Tap into the power of tech: At AXA, we're all about working smarter, and digital tools can help. Here's how some of our tech-savvy AXA colleagues are leading the way.
After two years of mainly working at home, we've found a new rhythm in how and where we work. All of us have been on a fast-track journey to embrace the many tech tools we have at our disposal. From video calling apps to file-sharing platforms, there's a software system or Teams channel for almost every function, whether you're working in the office or at home.
AXA encourages everyone across the business to find ways to work smarter, shaping how and where they work to reflect their own, team and business needs. By using digital tools to streamline workloads and facilitate hybrid working where possible, colleagues can get more out of both their professional and personal lives.
Digital tools can also support individual working styles. Joel Markham, AXA's Head of Sales and Marketing, has found that colour-coding his emails helps him manage his busy workload.
"I assign colours to emails from different groups, so I can see at a glance what category the correspondence falls into," he explains. "It makes managing my time easier because I can use the colours to prioritise tasks depending on what's needed on any given day. It's really improved my efficiency."
Some of Joel's team have followed suit, and some haven't. "It's not a one-size-fits-all approach," Joel says. "It's about finding the tools that will help you to work smarter, whatever they may be."
If you'd like to join an innovative company focused on helping you thrive, ​​​​​​search our latest jobs to find a role that's right for you. Or follow us on LinkedIn to find out more about life at AXA.