AXA story
Shape the way you work: Meet Emily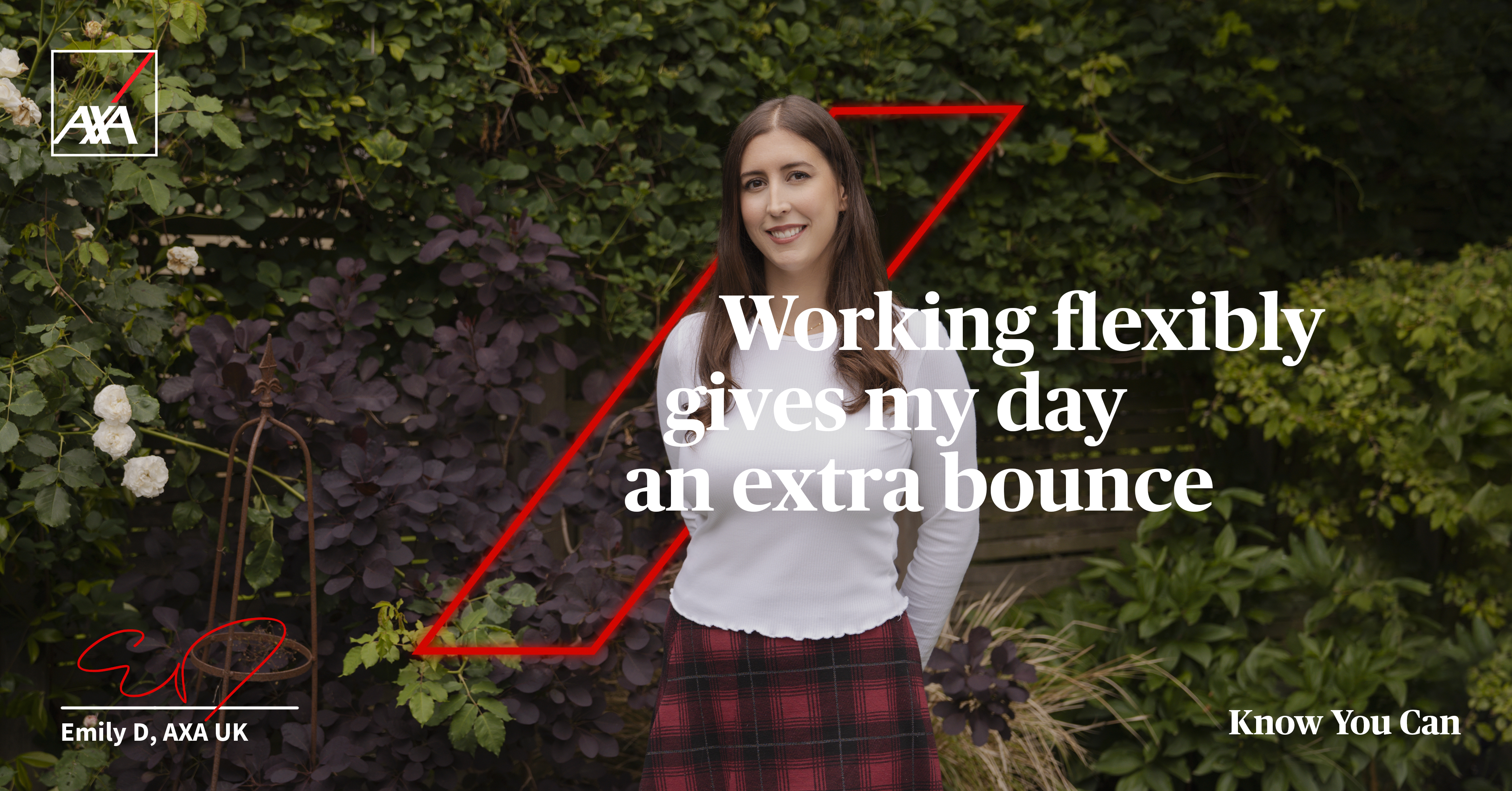 Strike a smarter balance: Achieving the perfect work-life balance can be a challenge, but AXA colleagues across the business have found the key is to find ways to work smarter.
It's all part of our culture of trust and respect. Empowering employees to shape the way they work.
With autonomy over how they spend their time, many AXA colleagues are finding that they're feeling more fulfilled in both their personal and work lives. That's true for Emily Dyster, a Personal Assistant to two senior HR leaders, with a passion for sport.
"I run a fitness business and like to go to classes for mini trampoline workouts whenever I can," Emily says. "Recently, I was able to attend a morning class as I can work more flexibly when my diary is clear. This makes me more motivated because I can break up I my working day with other activities I enjoy."
If you'd like to join a company that values your work-life balance, search our latest jobs to find a role that's right for you. Or follow us on LinkedIn to find out more about life at AXA.