AXA story
"The possibilities and opportunities here are limitless."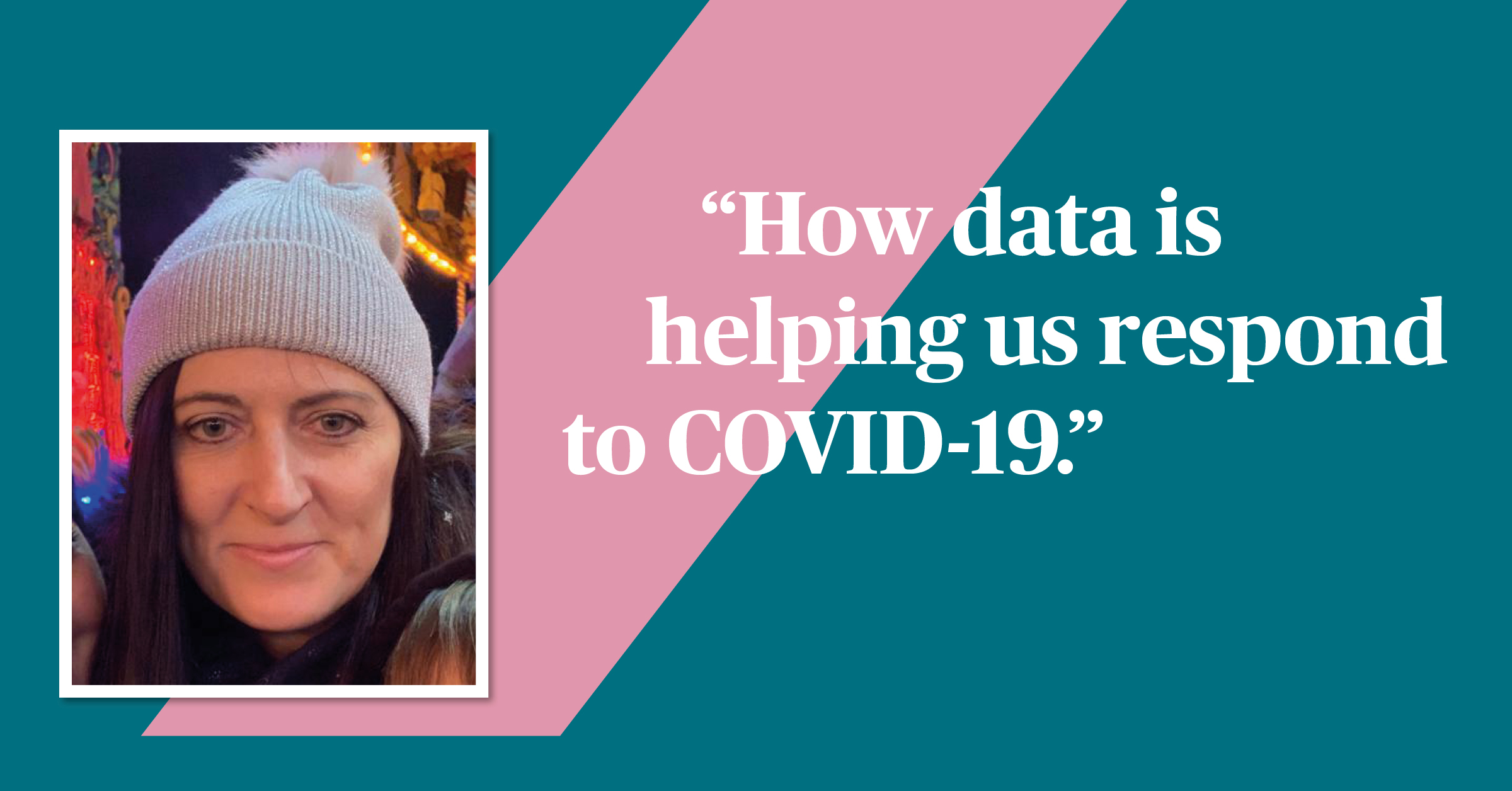 From designing new healthcare technologies to helping our business make smarter, insight-enabled decisions, our Data, Analytics and Intelligence (DAI) team is transforming how we use data to empower our customers to live better lives. In our new series, we meet some of the team members helping to make it happen.
Samantha Chandler started her journey with AXA as an analyst in a temporary role in our Eastbourne office as part of our Health Services team. Fast forward seven years, and she's now the Head of Actionable Insights and a senior leader in our Data, Analytics and Intelligence (DAI) team.
Alongside her team of 13, Samantha works with our large corporate clients to provide insights around their private medical insurance schemes.
"Part of my role is actually going out and visiting clients to find out what management information (MI) they are looking for. We do this right from the beginning of our relationship and talk to them throughout the whole journey to make sure we are set up and functioning in the right way," Samantha explains.
Whether a client wants to understand wellness intelligence from different parts of their business or explore how they are investing in PMI more holistically, the corporate insights team helps structure the data, build bespoke reports and interpret the analysis to present back to the business. They also identify and run campaigns to help address the company's specific needs.
"In this role you need to understand enough about the data to be able to translate it and tell the right story so that others can understand it too. That's crucial in our world," Samantha says.
As the DAI team transforms to harness the power of data within AXA Health, it focuses its efforts on helping AXA and its clients navigate a challenging and ever-changing landscape.
"We're currently working with clients to look at how COVID-19 is impacting mental health; there will be some fascinating data that shows the current state of play. We'll also be able to drill down into a company's regional trends, for example looking at who wants to return to work and who doesn't, based on where they are located."
Samantha is heading up insights for a COVID-19 taskforce looking at the impact of the pandemic more broadly across AXA PPP's businesses. The taskforce leverages the skills of team members to use data to tell a complete story and helps the business to make informed decisions about how best to serve clients at this time.
"When private hospitals redirected their efforts towards the NHS, we pivoted our services to ensure our members could still access the help they needed through different pathways – for example through virtual assessments and remote services including GP consultations, physiotherapy and counselling. Data made those decisions possible," Samantha explained.
Moving forwards, a new dashboard produced by the taskforce will help AXA Health to assess the impact and effectiveness of these new services on a longer-term basis.
And while there is never a dull moment, Samantha says it's the people that make it worthwhile.
"AXA PPP has a great culture; our people are very real and human. We are professional, but we can also be ourselves. It's a brilliant place to build relationships and learn new things – the possibilities and opportunities here are limitless. But you have to be comfortable with challenges and change!"
Every day is different in our Data, Analytics and Intelligence team, but that's just the start of the challenge that awaits you. If you are driven by curiosity and share our passion for transforming healthcare, apply to join us as an analyst today.