AXA story
I've always worked for organisations I have a strong affinity with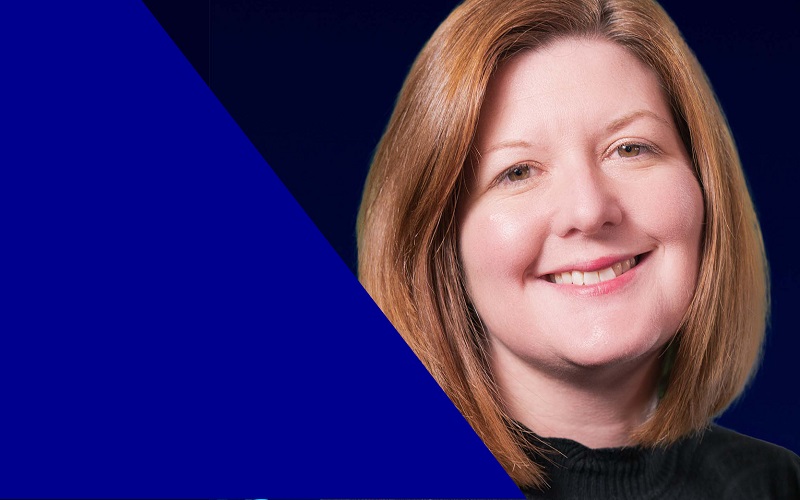 Anna Matty joined AXA Health as Chief Operating Officer at the start of the pandemic. We've been speaking to her about the challenges of being a leader during these times, what she learnt and how she's supporting her team by being the best role model she can be. 
You joined AXA Health during the pandemic. Did this impact your role and what have you learnt? 
When I look back at the last 18 months, I'm amazed at how much we've all been able to achieve. When I joined, I was really impressed at how everyone had made such a swift move to working from home. And I was made to feel so welcome, even though I was joining virtually. Our new way of working means that people can choose where and how they get the best from their day. And I think we're starting to benefit from that in terms of how people balance their home and work life. It's also allowing us to recruit beyond our base locations which helps us attract more people with diverse skills, experience and backgrounds.  
The height of the pandemic presented some challenges for us with our customers. Accessibility to treatment wasn't as easy as it usually is, this meant customers weren't claiming and using their medical insurance. Now we're going through a period where people are starting to claim. So, we're working very closely with our service teams to support them and help them find different ways of managing customer claims. It's a brilliant springboard for challenging established ways of working and processes for the better, and of course digital transformation! 
What excites you the most about your role? 
I've always worked for organisations that I have a strong affinity with, in terms of purpose. At AXA Health, it's all about helping our members, and our employees to be the best version of themselves. We want them to be healthy in both body and mind and help them on that journey. It's hard not to get radically excited about the potential good we can do within the UK. We aim to make healthcare more affordable to a wider section of the population. This really is a role where you can have a vision and ambitions for the future of healthcare, and you're empowered to make them happen. I really want to change things for the better.  
How do you encourage innovation at AXA Health? 
Part of being able to serve our members in the right way is about creating the kind of environment where people can speak their mind. A workplace where they feel comfortable to try something new, fail, learn from it, and improve. When you do this, role modelling is really important. People need to see that you're prepared to try something new and be the real you. I find it easy to be myself and be authentic here - to talk about when things are going wrong, as well as when I'm succeeding. There's no need to put effort and energy into pretending to be something I'm not. And it means you just put all of your energy into getting the best results for you and your team. That for me, is priceless. Creating this environment across the business is a big focus for the AXA Health Executive Committee this year because we have work to do to help everyone feel this comfortable through our teams. 
As a leader, what do you find the most challenging? 
While I have the ability to work across the whole of our business, the challenge with this is prioritisation. When you've got that passion to make change, it's all too easy to try and get a lot of things done at once. I know I can sometimes try and drive too many things, too hard and too fast, just because I'm passionate. And that's a great example of why it's important to understand how one of your strengths can be overplayed. I try to be very honest and open about this when working with my team.  
I think it's really important to be aware of your own development areas and take responsibility for working on them. Everyone has them. It's something I'm working on this year.  
What do you think is the most important part of being a leader? 
Increasingly, I think the role of a Chief Operating Officer is one that's not just about customer experience, it's about people experience. I'm focusing this year on making sure our people can do their job easily. And I would challenge anybody who's in a senior position within transformation, change or operations to ask themselves whether they could be doing more to enable and empower people to get stuff done too. It's going to be what keeps people here, and it's a really strong focus for us in the year ahead.