AXA story
How I learned to thrive while working from home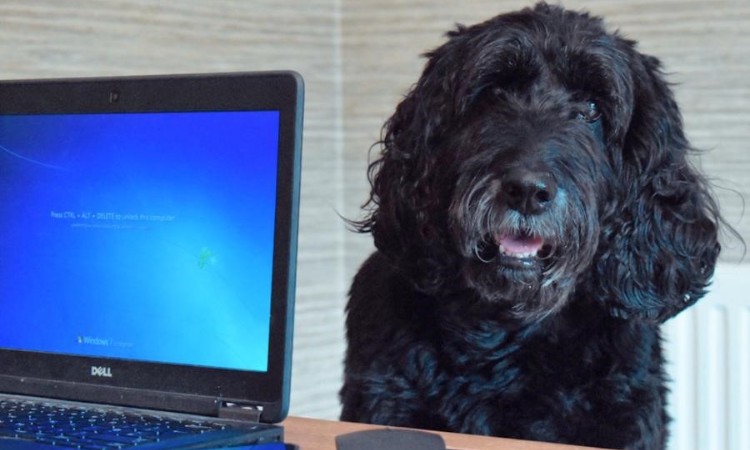 I have been incredibly fortunate over the years to have worked in many different ways; full time, part time, term time, job share, flexitime, office based, home based, multi-site based; but despite all of that, nothing quite prepared me for working at home full time when the coronavirus pandemic took hold. In the past, as I've quickly adapted to new ways of working, I have always felt in control, but for the first time this definitely wasn't the case and adapting to that has been hard at times.
I'm naturally quite introverted, as an only child used to my own space and my own company, but despite that, I still found myself lonely and craving a simple walk to the coffee shop with a colleague to break up the day. You would think the never-ending invites to virtual quizzes would help counteract this. However, the impact of video fatigue and the added effort seems to have taken the shine away and slowly the virtual solution lost its appeal, and that greater need for connection quickly crept back in.
And of course, suddenly being visible to the family all day added a whole new element to the working day. Those constant 'take me for a walk' eyes I get from Buddy the Cockapoo, or the hourly 'What time are you finishing Mum?' from two teenagers who have previously never batted an eyelid at the time I would typically walk through the door.
However, now 32 weeks into working from home and reflecting a little on 2020 so far, I would say that when describing the experience, 'enjoyed' is probably a stretch. But having now found my groove and made a number of changes to the way I work, I can see a far better balance moving forward that I'm really optimistic about.
I have felt more a part of family life, the draining commute has given me valuable time back, my wellbeing has improved ten-fold with over 3 stone lost since March and more exercise now built into my week. And I am excited about an evening class that I have finally committed to, having thought for years I never had time for it. I still have areas that I need to work on to find the right balance, and I am always looking to experiment with new ideas and new ways of working. But here are some things that have helped me in recent months that I thought I'd share:
Make sure there is time in the diary where you simply connect. A virtual coffee either one to one or as a small group, there is real value in coming together and simply having a chat.
Don't fall into the email trap. Pick up the phone – it's no different to wandering over to somebody's desk like you would if you were in the office.
Control your diary, don't let it control you.
Vary the technology you use to interact; every meeting doesn't have to be video.
Stick to a routine and prioritise your wellbeing. I like to feel that I am going to work – I wake up at the same time but have the added advantage of the commute being a quick walk to the other room! However, with none of the normal office distractions it can be really easy to find yourself sat working for long periods of time - so make sure you take a break.
Our wellbeing is important whatever location we are working from, so I would actively encourage people to think how to build it in to their day. Whether it be a walk, a visit to the shop or lunch in the garden, make time for it. I'm a huge fan of 'walking meetings'. If I have a day of back to back calls and one is perhaps a simple catch up with somebody where I know I won't need my laptop, I'll grab the opportunity to get outdoors and have some fresh air while on the phone.
Somebody once said "I've never had a really creative idea sitting at my desk, all the big ideas that made a difference happened when I was active", so use that as a reason to move away from your desk.
I am sure that greater choice will return for us all and that personalisation of how we live and how we work, will creep back in. But for now, I'll continue to adapt and try new things to achieve an even greater balance.
Zoe Ashdown, Head of People Engagement, Culture & Strategy at AXA UK