AXA story
Grow your potential: My career in Claims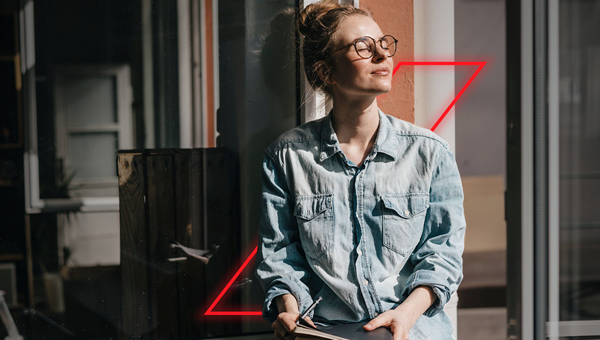 As an experienced Claims Handler Anees Akhtar provides the best possible claims experience for our commercial customers. We sat down with Anees to better understand his journey with AXA, as part of our collaborative claims department.
What does a typical day consist of as a Claims Handler at AXA?
As a Claims Handler, no 2 days are ever the same. The job will always keep you on your toes and you could be doing something different every day. I could be dealing with a simple water leak and then in a matter of minutes, I could be dealing with something complex like a fire, which may have broken out and caused a lot of damage.
A typical day will consist of answering calls and responding to emails which could vary from customers chasing up progress on their claims, reporting new incidents or asking for general advice. The role requires us to log an incident as soon as it is reported to us and to work as effectively as possible to ensure we resolve as quickly as we can and in the most effective manner which not only benefits the customer, but the company also.
What inspired you to choose a career in Claims?
Choosing a Career a claims was more something I wanted to do more as a curiosity. In previous jobs I had prior to starting at AXA, the roles were limited in the sense I didn't have much responsibility in the sense that once I had taken a call from a customer, I would probably not speak to them again as their case would be transferred to another department. It felt really one dimensional and I needed a change and with the claim's role advertising dealing with claims from end to end, this is something I wanted to do have a go at and have more responsibility with the work I do.
The claims role provided progression and professional qualifications. This isn't something I'd had in previous roles and was something else which appealed to me.
How does AXA support your career progression and what development opportunities are available to you?
I started AXA in 2018 as an associate and I was promoted to a professional earlier this year. I've worked closely with colleagues in different departments and I feel as though I've always had the support from colleagues within my own department which has always given me the confidence and motivation to succeed.
I am currently working towards my professional qualifications and in terms of future roles, I have an open mind to see where life at AXA will take me! With the right drive and motivation nothing is out of reach here!
How do you shape the way you work?
I'm one of the few who really enjoy being in the office. I really enjoy the office environment and I feel more productive in the office as it allows me to focus. This is an indicator of the culture/atmosphere in AXA claims that although we do like to socialise and interact with one another, we're driven to complete our work to the best of our ability and achieve excellent customer outcomes.
Having very recently observed Ramadan, I spoke to my manager and they agreed to adjust my working hours for the month which made working whilst fasting a lot easier for me.
Final Thoughts?
It's been a realty tough couple of years for us in claims and across the industry. I feel we've come through it stronger and can see plans being put into place, which will be effective in getting us back where we want to be!
Could Anees be your new Colleague? Explore AXA Jobs:
Our customers work hard, so we make insurance easy. If you want to explore opportunities at AXA within our Claims department, please access our job search here: Jobs in Claims
We're seeking talented individuals with varying levels of experience, so whether you're just starting out in your career, looking for new challenge or have established claims background, we'd love to hear from you! We value knowledge and understanding of the Claims ethos over specific product expertise, regardless of product specialism we'll find a place for you at AXA: Claims Handlers – Entry to Established
You can follow us on LinkedIn here: AXA UK: LinkedIn