AXA story
Drive digital innovation with an AXA Health apprenticeship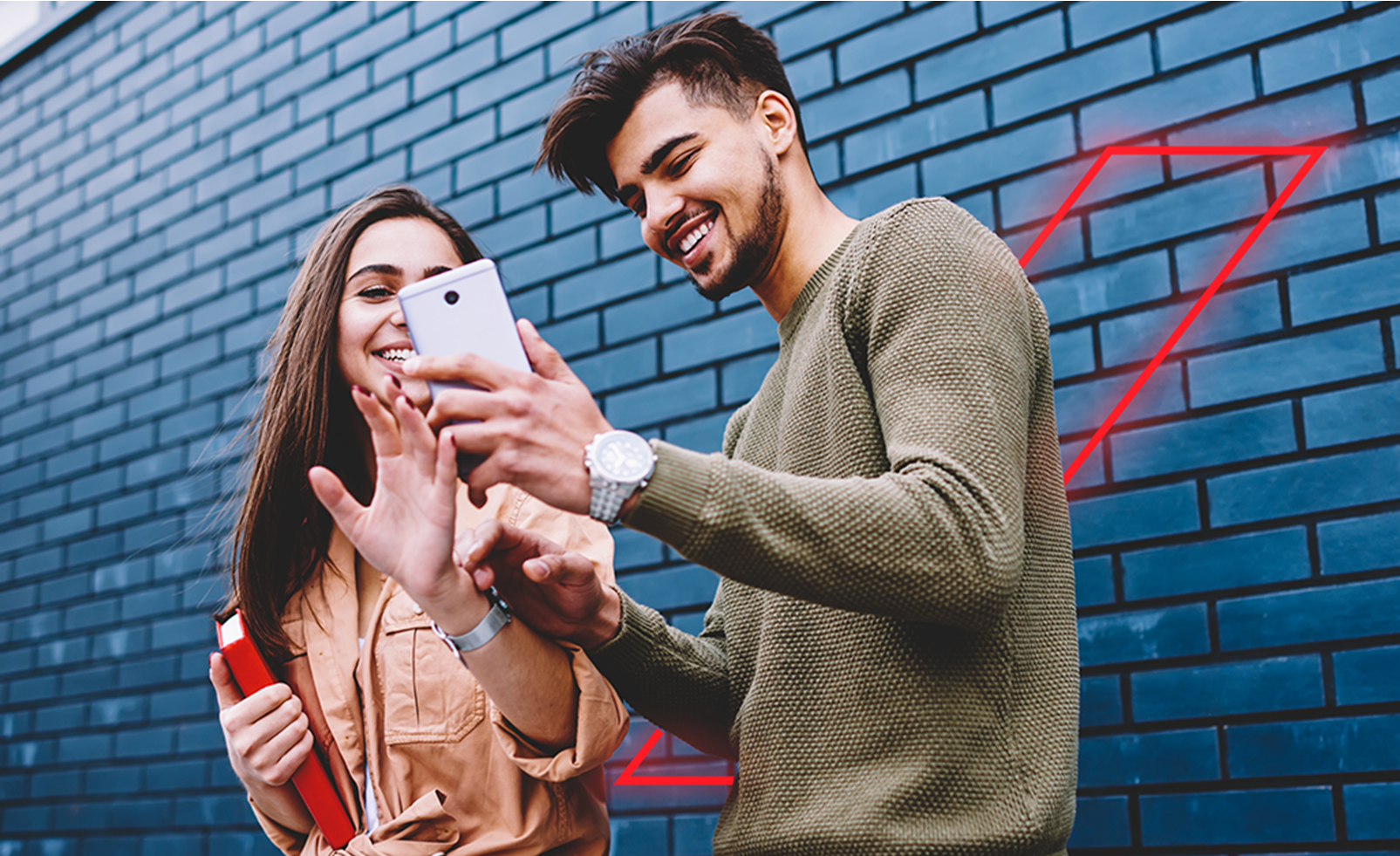 AXA Health is embarking on an exciting digital transformation. We're looking for talented people who are ready to support our mission to become a technologically advanced and product centric organisation. A place where Platform and Product teams will be seamlessly integrated.
Our apprenticeship in Software Development will give you the opportunity to develop the skills and experience critical for success as you develop your career in a leading Health and Wellbeing organisation. You'll be supported in your journey to become an integral part of either a product or platform team, challenging the status quo and driving innovation to help us develop the very best products for our customers and clients.
We're on a journey, a shared adventure, to revolutionise the AXA Health proposition. We've an exciting roadmap of digital product innovation to transform how we support our customers to be the best version of themselves, in ways that work for them. An exciting prospect to join a global brand at a time of transformation, operating within a cloud native environment.
James & Laura, recent AXA Software Developer Apprentices kindly share their apprenticeship experiences, discuss how they effectively managed their work and studies, and explain how AXA continues to support their career progression.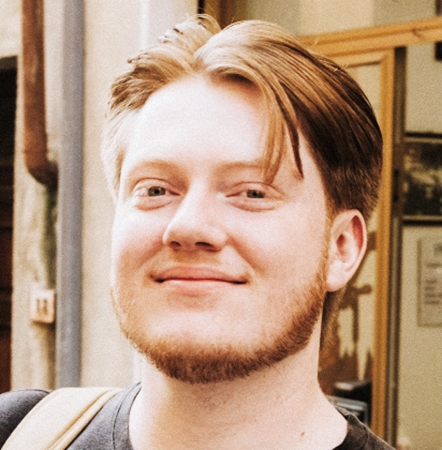 James, Software Developer Apprentice - AXA Health
James started at AXA Health in September 2016 on the IT Service Desk. In 2018 James joined the apprenticeship scheme in the IT Engineering department on the Software Engineering apprenticeship, completing his apprenticeship in 2020. James continues to work in IT on the Cloud Platform Engineering team.
Q) Why did you choose to begin an apprenticeship?
A) I was offered the opportunity to join the apprenticeship scheme while in my role as an Application Lifecyle Administrator. I chose to do the apprenticeship as I recognised the great potential in getting further formal training and a solid qualification in Software Engineering. I also saw the chance to progress my career in AXA and gain technical knowledge that I had lacked to allow me to pursue other roles in the future.
Q) How was balancing study and work responsibilities?
A) At times it was difficult to balance work and study. At the start of my apprenticeship I aimed to spend a day a week on studying, but as with most things, the reality was often much more difficult. At points there were weeks where I was very swamped with work and was unable to get the time in to spend a whole day on study, but the ability to attend off site training through the apprenticeship helped to make up for this.
As the apprenticeship progressed, I was able to get into a rhythm of working on a few pieces across the week, rather than trying to spend a whole uninterrupted day studying. AXA was also very supportive of giving me time out when I had upcoming exams to focus on revision and learning. This was also the same when we were required to attend off site training, or when I wanted to do any other training courses, I was interested in doing.
Q) It has been a year since you completed your apprenticeship, how do you view your experience?
A) I'm very happy with the overall experience of my apprenticeship. I'm currently looking in to doing a degree through AXA and I would not have been able to do this without the apprenticeship qualification I have achieved. I have also been able to progress in my career and take part in work and opportunities that I would not have been able to without the skills I learnt through my apprenticeship. Working in the business whilst learning gave me the opportunity to understand the business more and make solid connections with people across the department, which made looking for opportunities after I finished the course far easier and more rewarding.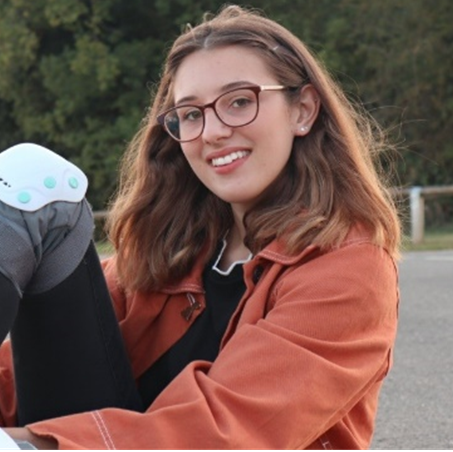 Laura, Software Developer Apprentice - AXA Health
Laura joined AXA Health in late 2018 as an apprentice software developer, a big change from previously working in a garden centre. After completing her apprenticeship in 2020, Laura is now continuing to work with AXA Health as a Product Engineer.
Q) Why did you choose to begin an apprenticeship?
A) After college, I knew that going to university to finish my studies wasn't suited to my learning style and I decided to take a break. After this break, I wanted to start my career in Software Engineering and looked for ways I could join a company at an entry level. I needed to rebuild and improve my skills and an apprenticeship was the perfect opportunity to do this.
I felt comfortable in applying and taking on the role knowing that I would be provided the training I needed to improve and learn new skills to be successful in my role. It also had the bonus of being able to earn an income while experiencing work life as a software engineer, gaining a new qualification and the reassurance I needed that this was the career I wanted to continue in.
Q) How was balancing study and work responsibilities?
A) The apprenticeship required that by the end of the course I had spent a certain amount of time completing coursework and studying. This made it important that I had a suitable balance between day to day work and the apprenticeship. I managed this by blocking out time in my calendar to focus on coursework and making sure that I raised this when planning the work, I would be taking on for the next coming weeks.
There were times when I spent more time on work, or times that I spent more time focusing on the apprenticeship preparing for upcoming exams, but one thing that was always the same was the support from my colleagues. They were just as invested in ensuring that I was supported during the apprenticeship and completing it as I was, so I always knew they would accommodate the time I needed to focus on my studies.
Q) It has been a year since you completed your apprenticeship, how do you view your experience?
A) I'm so glad that I decided to apply for the apprenticeship. It's provided me great career opportunities and it has grown my confidence in my ability to perform and be successful in that career. It gave me valuable experience working with others who inspired and supported me to be better. I wish I did it sooner, not that there is ever a time limit on making a career change or deciding to study something new or improve your skills.
You can find more information about AXA apprenticeships and search our vacancies by following these links: Apprenticeships with AXA & Job Search