AXA story
Creating a supportive place to work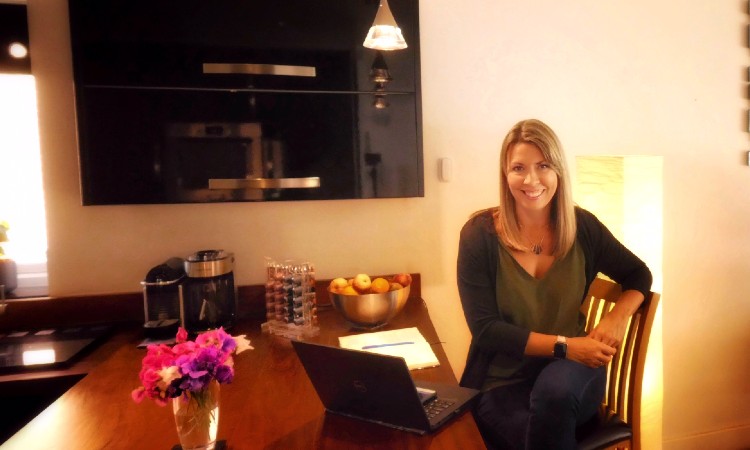 At AXA, we do all we can to make sure we have a happy and engaged workforce – after all, when we all work together we can do great things for our customers. That's one of the reasons we've set up My Wellbeing, a central hub on our intranet where employees can find everything they need to look after their physical, mental, financial and social health. Katie Henley, AXA's Employee Engagement Manager, tells us more about My Wellbeing, how it helped during lockdown and plans for the future.
When we asked our people what they thought of our wellbeing offerings, the positives were that we had a lots on offer, but on the flipside, there wasn't a central place to access it all. So we decided to bring all of our wellbeing resources together and put them in one place, so it was easier to find and use. It was important to us that it was employee led, so that everyone could take ownership of their own wellbeing using the tools we provide. To make it even easier for people to access the support they need, when they need it, there are four distinct areas within My Wellbeing: physical, mental, financial and social health.
Self-belief and empowerment
We were due to launch My Wellbeing in March but when lockdown hit, we took the decision to launch the services that would sit within it first, so that we could support the health and wellbeing of our people at a time when they needed it most. We wanted to give them access to the tools to help them understand and then look after their own health. Our established onsite Pilates and yoga classes were quickly taken online, which meant we were able to open them up to more people and broaden our offering, and we were able to include dance and cookery classes for children, too. Aspects like Doctor @ Hand – a virtual GP service – and Nudge – a financial wellbeing tool – were also introduced then, along with Thrive. Thrive promotes resilience and mental wellbeing through a CBT app and mindfulness techniques. We had over 1000 sign ups in the first week – with lockdown we knew this was something that would be really important to people and our comms team were brilliant at communicating what was going on and suggesting how best to use it.
Going live
We officially launched My Wellbeing in July and to help us mark the introduction at a time where the majority of us are working remotely, we ran a virtual health and wellbeing week. Where we would have previously held roadshows, we've made them virtual and we've also held online financial wellbeing masterclasses and mental wellbeing sessions, Q&A's on fertility and nutrition, recorded lots of on-demand content, and made previous webinars available too. We've had very positive feedback and lots of engagement with everyone trying things that they wouldn't have otherwise, all from the comfort of their own home.
My Wellbeing has brought everything we have on offer to support employee health and wellbeing together – that's support that already existed, support we'd launched since lockdown and support into the future – helping us to really embed a culture of wellbeing. We're a big organisation so it's been a challenge to reach everyone but we're making progress – and we won't stop now, we'll be looking ahead to wellbeing trends and will be constantly evolving to make sure that we're delivering what our people want and need.