AXA story
Champions of Feelgood - Kez Nickless-Mooney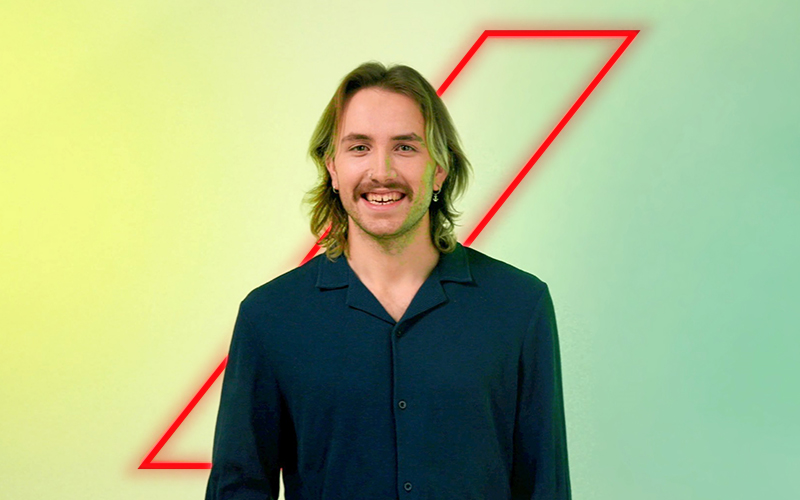 Kez always wanted to find a job where he could help others – now he's a Personal Advisor with AXA Health, helping our members every day. He tells us about the rewards and challenges of his role, and his career plans for the future.
Tell us about your career so far with AXA Health.
I've been a Personal Advisor for just shy of a year. It's my job to speak with members, to let them know what options are available to them, and to make sure they know I'm there for them every step of the way.
It's an important role, because I'm helping people navigate their healthcare. Some customers might have just received some bad news or perhaps a diagnosis, and they're uncertain what happens next. In those cases, I offer a lot of emotional support and do what I can to not only authorise their treatments and appointments, but also to connect them with other helpful services. For instance, we have a line that's manned by medical professionals – nurses and counsellors – so members can talk to them about problems they're experiencing.
Tell us about the challenging and rewarding aspects of your role.
Calls can be challenging, when you're speaking with someone who's going through a hard time. Sometimes I do have to take a moment afterward – I'll make a cup of tea and reset before going onto my next call. But for every difficult conversation, you'll get a really happy one. It might be someone who's just had a baby, or they've been through cancer treatment and just found out it's gone into remission.
Either way, it's rewarding because I feel like I'm really helping people. I've always believed that if you can brighten another person's day, then you should take the opportunity to do that. And now I finish every day knowing I've tried to do as much as I possibly can to help each person. Before coming to AXA Health, I worked in a call centre trying to sell insulation, and I always felt uncomfortable because I wasn't trying to help people, I was just trying to make sales. Now, it's completely different. I feel happy on the inside, which is so much better for my mental wellbeing.
Do you feel AXA Health helps to support your wellbeing?
Absolutely. For a start, everyone working for AXA Health can access private healthcare, which is a huge bonus. But it's more than just the physical health support. There's the strong sense that managers and the whole company care that each colleague is feeling good both in and out of work. There are always emails about wellbeing programmes we can access, and if you're feeling under stress and need to take a day to relax and restore your balance, you just need to ask. It makes sense because we're all about helping our customers feel good, and when we feel good ourselves, that comes across to our members on the other end of the line.
What skills do you need to do this role well?
Firstly, you need to be an active listener, partly because we have to take note of specific medical details, but also because we need to make sure we're really understanding what the member needs.
Secondly, you need to have good communication skills, and know how to ask questions in a sensitive way. We have conversations about personal health, which most people don't discuss with anyone but their GP – let alone with a 23-year-old on the phone in Bristol! So you need to be able to get the right information without making people feel uncomfortable.
Finally, I think you need to be resilient. We're usually busy, with lots of calls coming in and you can see the calls sitting in the queue. But you can't let it get on top of you. You need to stay focused and keep a positive mental attitude.
Do you see opportunities for career progression with AXA Health?
I've been here less than a year, but I can already see so many opportunities. There are always jobs advertised, and you're encouraged to apply for them whenever you feel ready. Career and personal development are really highlighted, and there's no 'one size fits all' – you can progress in so many different ways, so there's a good chance of finding the path that's right for you.
I'm really enjoying working as a Personal Advisor, but I like having this sense of career momentum, and considering what I might like to do next. It's also important to me that wherever I go, I can still get that feeling that I'm helping people in some way. The great thing is, I know I'll get that at AXA Health, no matter what role I take on in the future, because everyone here is ultimately helping people.
If you'd like to become a Champion of Feelgood, search our latest jobs to find a role that's right for you. Or follow us on LinkedIn to find out more about life at AXA Health.