AXA story
Champions of Feelgood - Claire Fletcher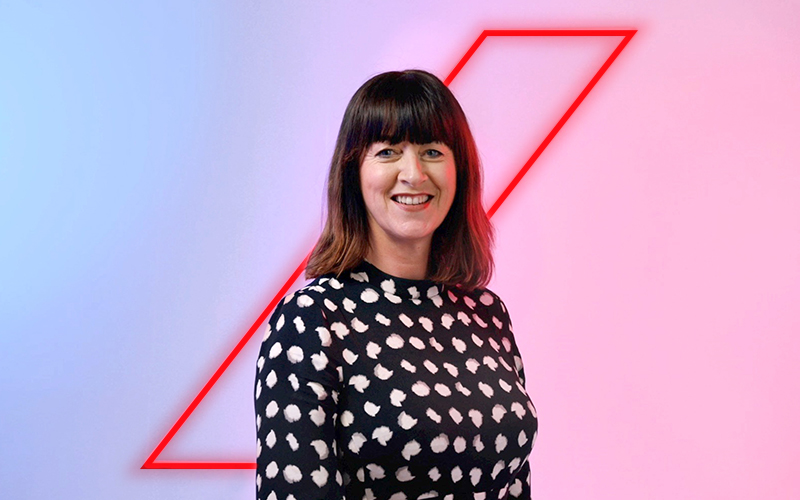 When Claire Fletcher joined AXA Health as a part-time Personal Advisor in 2005, she never imagined she would go on to work around the world, leading teams in the US, Ireland and India. She's now Experience Transformation Lead, training the Feelgood Champions of the future.
What is your role within AXA Health?
At AXA Health, we're undergoing a transformation to become a more digital-first organisation. I'm Experience Transformation Lead, so it's my job to make sure that whatever new digital tools we deliver, our colleague and customer experience is front and centre of our thinking. I make sure that we're recruiting the right talent for the future, and that colleagues understand the processes they'll need to help customers.
For example, the launch of our exciting new AXA Health app means we need to ensure our front-line colleagues have the right skills and expertise to help our members log in and use it. This is a significant change, so we want our colleagues to be empowered, and never feel wrong-footed if a member mentions the app.

Tell us about your exciting career within AXA.
I joined AXA Health as a part-time Personal Advisor over 15 years ago. I absolutely loved helping customers, and felt I was really valued from day one. I soon became a Senior Personal Advisor, helping new joiners build their confidence and giving support on challenging calls.
Over the years, I worked my way up to Head of Global Customer Contact, leading teams in the UK, Dubai, Ireland, India and the US. I travelled extensively, and I learned that whatever the distance or cultural nuances, it's always possible to work together as a team. Then, a couple of years ago, I saw the digital transformation journey that was just beginning at AXA Health, and I really wanted to come back and be part of that – so here I am.
Why is customer service so important at AXA Health?
It's vital because we are so much more than a regular contact centre or a customer service team. We're experts. We have to be able to put ourselves in the members' shoes, not just say we do. We have to have confidence, and to instil that confidence in our members, so they feel they're in good hands. And despite the challenging nature of some of the calls we take, we have to feel really good, because otherwise that confidence and expertise just won't come across.

At AXA Health, we're all about looking after wellbeing in both body and mind, and we know that what makes people feel good is personal – we call it Feelgood Health. What does this mean to you?
Feelgood Health is really, really important. For me, it's about making sure that everybody is comfortable and feeling like they're making a difference, because that gives you a great sense of wellbeing. If you feel part of something, if you feel supported, protected, motivated and engaged, then even if you have a bad day, you can bounce back from it.
You need to be resilient, working on the front line, so it's important that our people recognise what it means to be the best version of themselves, and to have the tools to know when they're not feeling that way. In our team, it's ok to not be ok, and to ask for help if you need it. Because it translates to the customer – when we're feeling good, we can help our members feel that way, too.

What are the career progression opportunities for AXA Health colleagues?
The way we look after people's personal development is amazing. There are always opportunities for additional learning and growth if you're willing to work for them, and the support is second to none.
Just look at me. I'd never have dreamed that I'd be working across the world, or be celebrating Thanksgiving, Diwali or St Patrick's Day with my international teams. There was a moment where I was in a cab driving across Tiananmen Square in Beijing, on my way to a meeting, and I thought, 'How has this happened? I was a part-time Personal Advisor!'
But I think it shows, if you're prepared to push yourself out of your comfort zone and learn new things, then AXA Health is definitely the place for you.
If you'd like to become a Champion of Feelgood, search our latest jobs to find a role that's right for you. Or follow us on LinkedIn to find out more about life at AXA Health.