AXA story
Career Switch: Meet Sandra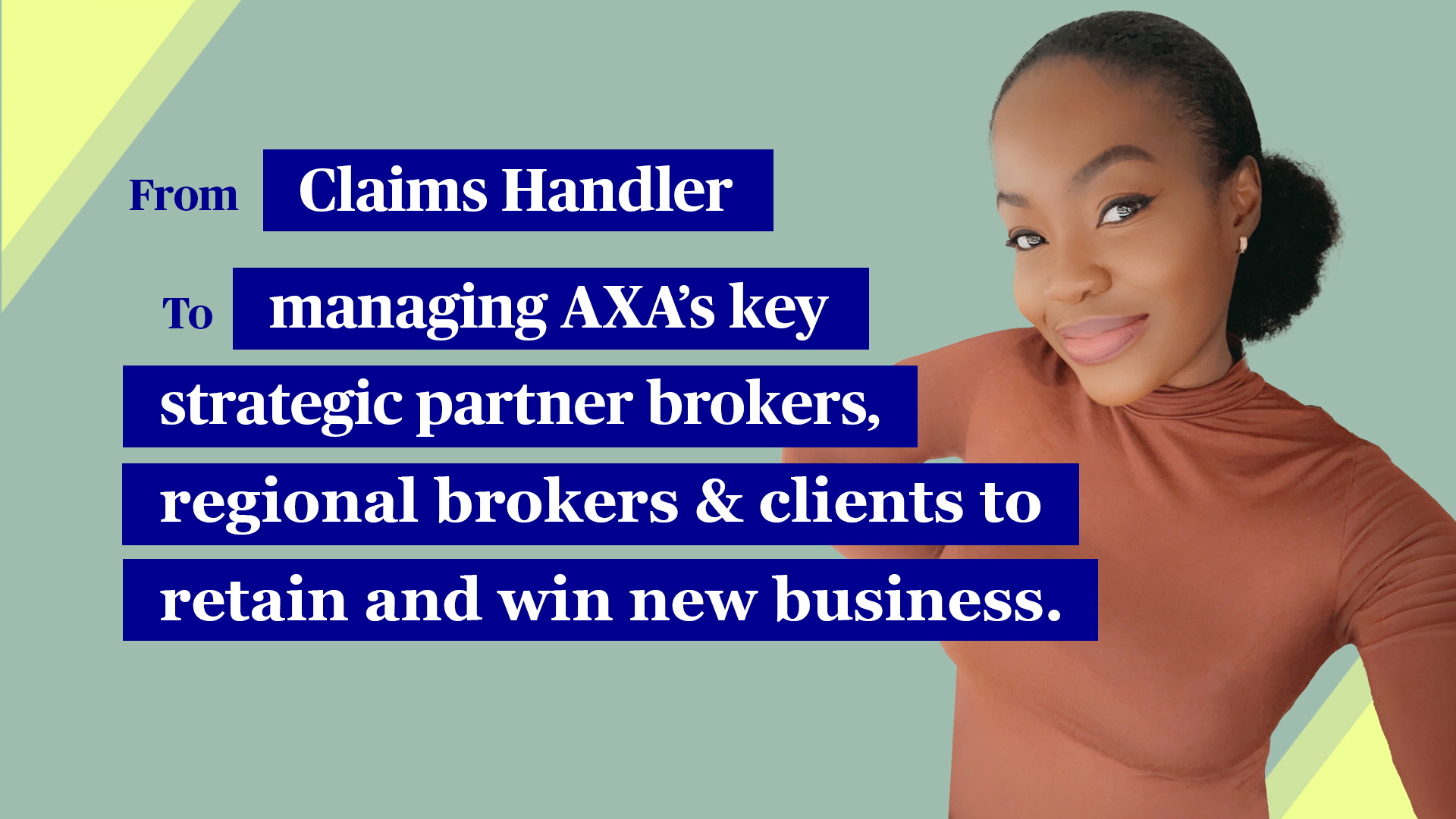 Career Switch: From Claims Handler to managing key AXA broker relationships
At AXA UK, we're passionate about encouraging our people to grow their potential in a way that works for them. Whether that's developing their skills in their current role or finding a new opportunity that helps them thrive. In this edition of Career Switch, we spoke to Sandra about her move into Claims Relationship Management.
What is your job role at AXA, and how long have you been here?
I currently work as a Claims Relationship Manager, and I've worked at AXA for over 4 years.
What do you do in your role?  
I manage the relationships with AXA's key strategic partner brokers, regional brokers and large case management clients to retain existing business and win new business. I also work closely with internal stakeholders to help maintain the relationship with the brokers and clients and resolve any claim or service-related issues. 
What inspired you to change roles?
When I was working as a claims handler, I attended a meeting with a claims relationship manager. I'm naturally good at talking, so it was easy for me to build a rapport with the client and broker during the meeting and provide a thorough review of the claim for them. I got excellent feedback after the meeting and I was awarded an AXA star for my contribution. That was when I realised I could see myself excelling as a claims relationship manager. My mum raised me and my siblings to be confident and fearless. She always taught me to speak my mind and go for what I want, and that's exactly what I did. The worst that can happen is you get knocked back, but you get back up and keep going. So, I went for it. 
What was the process for switching your career? 
I reached out to the manager of the CRM team directly. There weren't any vacancies at the time, but I asked if I could shadow her team to gain a better insight into the role. I built a great relationship with her, and she created a 4-week shadowing programme for me with the CRM team. A job came up while I was on maternity leave, and I applied for it.
What was the biggest challenge you faced during the switch? 
Being a black, working-class woman, I sometimes still have the feeling that I need to work that little bit harder to get noticed. This led me to put a lot of pressure on myself while pregnant (with terrible pregnancy symptoms) to get the job done. But I've had great feedback from brokers and internal stakeholders, which shows me that they know my value and I'm doing a great job, so I don't need to put unnecessary pressure on myself. I'm starting to accept that it's okay not to be able to give my full self during pregnancy, which is a temporary situation where I'm facing some extra challenges. My work speaks for itself and I'm still doing a great job of maintaining my relationships with clients and brokers and ensuring their queries are dealt with.
How did you feel supported by your managers? 
My previous manager was really supportive of my career switch and made sure I had time to shadow the claims relationship team. My current manager has been a huge support. Even though her team had no vacancies at the time, she went out of her way to let me shadow her team for four weeks to learn more about the role. And she's been extremely supportive during my pregnancy. My work speaks for itself, and I don't feel like I need to put any unnecessary pressure on myself. 
What is the value of a company offering career flexibility? 
It means I'm not afraid to branch out and try new roles and opportunities. There are so many people in AXA who have switched roles, so that goes to show they value retaining their employees. 
What advice would you give to others who are thinking about switching roles? 
Go for it! You won't know what it's like until you try. There are truly great people at AXA who will make your time here enjoyable.  
If you'd like to join a company focused on helping you to grow your potential, search our latest jobs to find a role that's right for you. Or follow us on LinkedIn to find out more about life at AXA.