AXA story
Be bold. Be radical. Think big.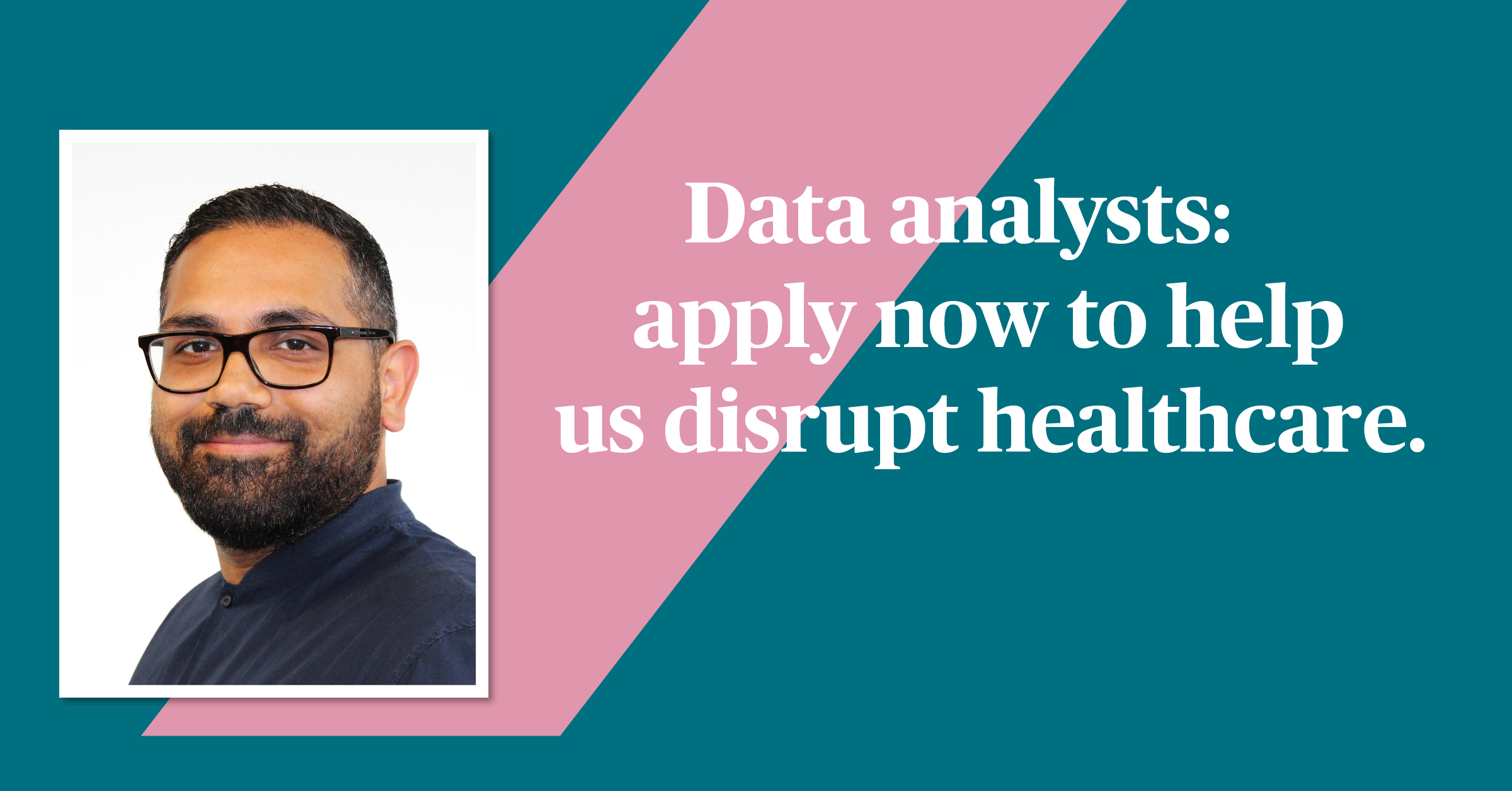 At AXA Health, we're on a mission to enable our business and our customers to make better decisions through the power of data. In our new series, we get under the skin of our transformation by talking to some of the team members leading our evolution from the front.
"AXA's journey as a company is so interesting," says Bharat Patel, who recently joined the company as its new Head of Data Technology Transformation.
"The insurance sector in general is behind the curve in the digital/data space and shouting to be modernised – it has so far innovated through policy, not technology. But AXA PPP recognise the need to place data at its core to help them make the right decisions, and ultimately provide the right care to its customers.
Having heard about AXA through a friend, it was the opportunity to shake up the status quo and help shape this data transformation that drew Bharat to his new role.
"AXA is trying to create a centralised area of true data science and MI to help the business to grow, succeed and have longevity," he explains.
"The thought of being able to disrupt the sector and be part of AXA's journey by helping it make the right decisions was very attractive."
Bharat's career prior to joining AXA Health saw him lead data teams across a number of sectors, including marketing, media, law and sport. His roles have been equally varied, spanning IT support, project management, programme delivery and digital transformation.
"I enjoy helping businesses understand what it means to be truly digital," Bharat says. "I constantly think about how we make data sexy and cool so that it's more interesting and appealing."
Together with his team, Bharat's focus now is to help deliver AXA PPP's ground-breaking data platform. His team is also exploring the technology around it to understand how to best help the company leverage data in the future and blaze a trail in the industry.
"It involves being really engaged with the business and collaborating with different teams to help them understand what they really require. We then consider how we can underpin that need with the right technology," Bharat says.
"There is massive joy in being of value to people. There is nothing better than knowing that you are enhancing what people do and how they do it through data. We answer people's questions before they've even thought of the questions themselves – that's brilliant."
So, what does Bharat think it takes to make the grade in data?
"Be bold. Be radical. Think big. Don't say what you think people want you to say – be fresh," Bharat muses.
"And you have got to have empathy. Change is hard whatever level you are at. No matter what we're doing, we are always changing people's mindsets and how they think and operate, so you have to be prepared to have open conversations and give everyone your time and support."
We're revolutionising how we use data to empower millions of customers to live better lives. If you are driven by curiosity and share our passion for transforming healthcare, apply to join us as an analyst today.