AXA story
AXA Apprenticeship – A clear path to a successful career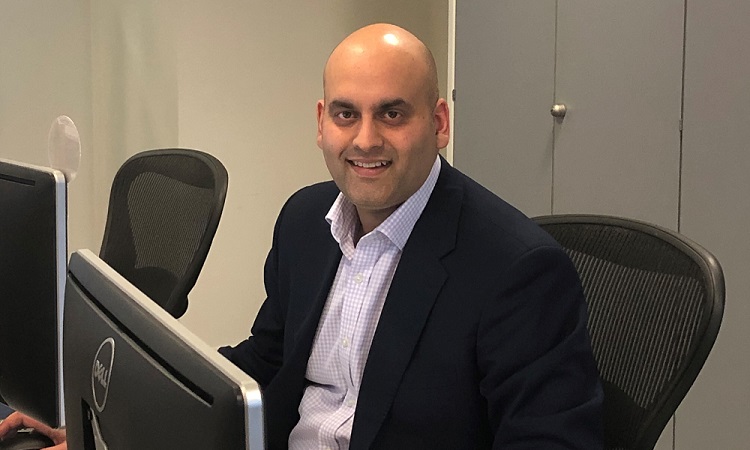 It's important that we give enthusiastic talent within AXA the opportunity to develop the career they want. That's why we offer apprenticeships to our people to give them the skills and experience they need to be leaders of the future. To celebrate National Apprenticeship Week, we spoke to Suzanne McArthur, HR Business Partner, and Waseem Malik, Executive Managing Director of Claims, to discover the real impact of the AXA apprenticeship programmes in Claims.
Committed to continuous learning
Apprenticeships are not just for new starters taking their first step on the career ladder. They can provide the current workforce with the training and experience they need to take their careers to the next level.
"Studying for a professional qualification is a fantastic investment in our people, which encourages wider thinking about career aspirations and builds on our continuous learning culture." explains Suzanne. "Over the last year we have worked closely with our leaders to identify relevant apprenticeship programmes, which will meet the needs of our wide range of roles and skills required across the business. As we continue to focus on increasing our capabilities in an ever-changing environment, it's really important all our employees are aware of what is available to support their professional development and consider if this is a route they would like to explore."
The structure for success
We want all our people to achieve their career aspirations while at AXA. So the programme has been designed to ensure that the apprentices have a strong support network and can work closely with other apprentices to develop their skills.
"These programmes offer a more structured way of learning, which offers the additional support from one of our chosen training providers." says Suzanne. "Our learners have the opportunity to connect with colleagues across AXA who they may not have worked with before, providing a huge benefit of being able to share experiences and learn from these. As these programmes require an employee to apply and evidence their learning throughout, the value can be clearly seen as they progresses through the apprenticeship."
"The apprentices are on a formal development scheme," continues Waseem, "as a result we give them opportunities, because they've signed up to learn and they want to develop, so we're looking for this group of individuals to be the future managers of the organisation. We have a number of clear routes that people can take, and we have some really good examples of people who have progressed, people who have moved roles and developed in a variety of areas."
Everybody wins
Apprenticeships are a huge benefit to AXA as well as the individual, which is why Waseem is so keen to extend the programme across all sectors of his business area.
"We see the apprenticeship option as a great way to grow our own talent pool and our future leaders. We really believe it's a way to bring the right people into the organisation and then train and develop them in keeping with our ethos and our formula. This gives the individual a more defined career path, and an ability to acquire qualifications while working."
Suzanne explains how AXA is continuing to expand its apprenticeship offering so all employees have the awareness of what is available and suitable for their role.
"We have taken steps over the last year to educate the business on the value of these programmes and made our current offering visible internally to all our employees, so they have the opportunity to find out more. There has been an increased interest in these programmes and currently we have over 60 employees in Claims enrolled on an apprenticeship programme including our Fraud, Leadership and Data teams, alongside those working towards Chartered Insurance Institute qualifications."
AXA is the world's largest insurer, with so many opportunities across the UK and globally. It's the perfect place to build an exciting career and one of the best ways is through our apprenticeship programme, where you can gain the qualifications, skills and experience you need to succeed. If you're interested in our apprenticeship programme then find out more here.