AXA story
World Aids Day - HIV & life after diagnosis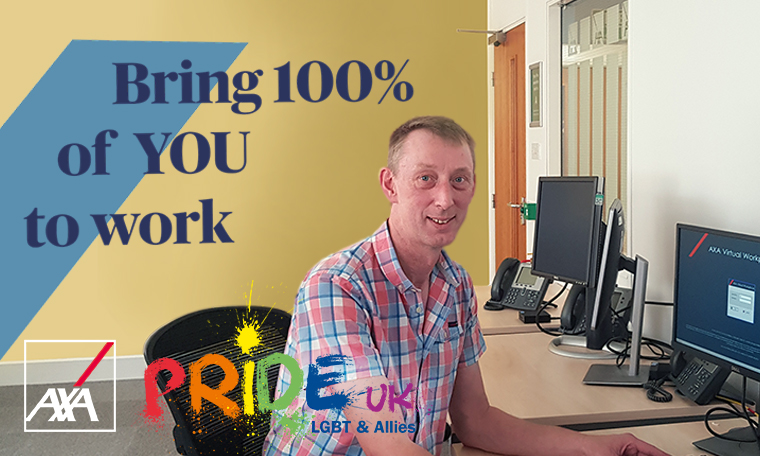 "The 1st December is World Aids Day. It's a time to remember the lives lost to HIV/AIDS. So I'd like to share my experience of life after diagnosis to give people an insight into the condition and end the stigma that surrounds it.
In early 2007 my health began to deteriorate and after a few visits to my GP, we discussed my personal life. It was suggested I should have HIV Test after I admitted not being tested for around 18 months as all intimacy had been safe since my last test.
I had my HIV Test that Friday, and received a call from my Doctor the following Monday morning. Their opening line after the usual pleasantries was 'Are you sitting down?' Without another word I knew the result. I was diagnosed as HIV positive on 29 September 2007.
After starting Anti-Retroviral Treatment, it was discovered the virus had attacked my nervous system and I had also developed Peripheral Neuropathy. Due to this I suffered severe pain when standing, I soon became bedridden and unable to walk. Soon after, I was admitted to hospital for nearly 8 weeks.
On admission for pain-management, assessment tests showed I had PCP (pneumonia) and blood-clots resulting in thrombosis in my legs. My weight was only 61kg (9½st) and as a man of 6'5 this was a concern.
All I could think was 'what else?' Probably not the greatest question to think of as after a couple weeks I was being transferred on to the Oncology Ward. A recent CT scan showed an engorge spleen and lymph nodes, after bone & marrow biopsies were taken it was a waiting game for the results.
On Christmas Eve, I was allowed home as it was discussed with my family and me the possibility it could well have been my last, however after nearly 8 weeks, going home felt like a dream.
Thankfully the biopsies returned negative and determined not to be beaten, my health improved at home.
My strength and general health continued to improve in early New Year. 11 weeks later on 10 March 2008, I started working for AXA Household Claims. In the early days I needed weekly medical tests and scans to closely monitor my health conditions, without AXA's help I could not have continued treatment, as well as work. The job was something to get up for each day & more importantly gave me back my life and independence.
It has certainly been difficult. My initial reaction was fear. I thought I would be ill for the rest of my life and die from it. Fortunately, we are in an era of incredible scientific advancement where HIV is now a manageable condition that people can live with, continue to be healthy, and have a normal life span as I'm testament to.
The difficult part about being HIV-positive hasn't been accepting the diagnosis, but coping with the absurd amount of stigma that comes along with it. Everyone is full of fear when they think of HIV and it's because of ignorance. This fear is holding people back from getting tested regularly and keeping HIV-positive people from sharing their status.
We need to end HIV stigma because stigma is the real illness we should be alarmed by."
By Graeme Renwick, Desktop Assessor