AXA story
Work hard, stay interested and put yourself out there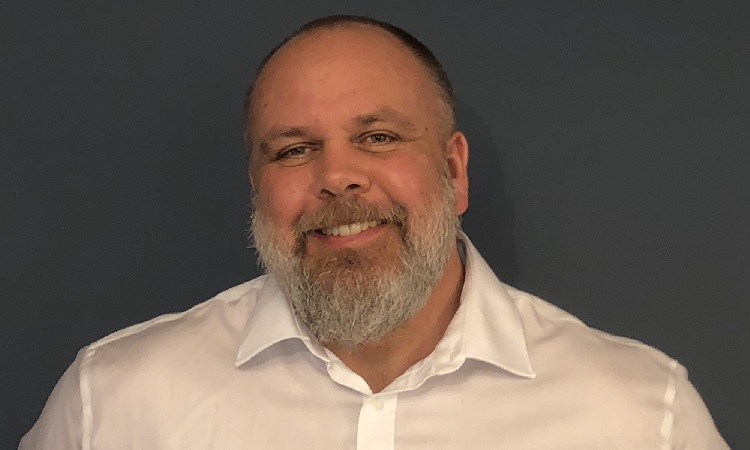 For many of us, there is no clear, defined career path ahead of us. Gone are the days of working for the same company for 40 years and then retiring. So how do we learn to navigate our changing careers in today's modern world? Matt Vardy, AXA PPP's new Finance Director, offers us his own unique story of progression and advice on how to keep moving.
I never planned on becoming a Finance Director. A lot of people think you have to have a clear career path or plan to progress – but I never have. Instead, I've focused on doing a good job, working hard, and taking on tasks that I find interesting.
My journey with AXA started with an officer role in the Commercial department, around 20 years ago, where I was looking at the underwriting performance of our products. Then I took a secondment 15 years ago into Finance and that was just around the time when AXA PPP started to look at acquiring companies to help us grow within the market place. They wanted someone with a reasonable background in our products, which I already had from working in commercial, so I applied.
I covered a lot of ground within Finance, and built up a lot of relationships too, which I think put me in the right place. So, when the Finance Director role came up, Amber Wilkinson, the then Finance Director, said to me, I think this is something you should apply for. I've worked on many of AXA PPP's recent acquisitions and strategic initiatives which have given me exposure throughout the business, as well as further afield in the AXA Group. So I hope that people see me as someone who has a broad range of knowledge and who will bring value to the department, as well as someone who's approachable, pragmatic and that they can genuinely trust.
Leading the way for others
I've been in the Finance Director role since June. I look after about a team of 90 and we cover everything from financial planning and analysis, to financial operations, to business partnering with all the departments in AXA PPP. Everything that touches finance now comes under my leadership. We're also in the midst of a transformation and finance is a key component of that, which is an added challenge.
I strongly believe that developing relationships with people in senior roles, with colleagues and direct reports really helps with progression. If you don't have good manager support, it can be difficult to move in your career. You could be great in your role, but if no one sees it, or if no one else talks about how good you are, it's more difficult to move forwards. I've really benefitted from the managers I've worked for. They saw that I would work hard, so they invested time in me and gave me opportunities to grow. They've been really influential, and have played a key role in getting me to where I am.
I'm now keen to replicate the management style I've benefitted from to support my team to progress in their careers. I want to make sure we have a pool of talent who can step up too. It's really motivating to be able to provide that kind of stability to the department.
Broadening your horizons
In part I realised that progression isn't necessarily linear and that opportunities don't present themselves to you in a nice neat row. What you have to do is look to where you can accumulate skills, where you can get exposure to different areas of the business and where you can build a more rounded experience. Then, that roundedness as an individual is what helps you progress. The more senior you get, the broader your skill set needs to be. And I think it's my ability to think more broadly that's led me to try new things and take on new opportunities. So unless you have a burning desire to work in one particular area, I'd say keep your eyes open and take the opportunities as they come.
If I could offer my younger self some advice I'd say to have more confidence in my own ability. Much of what holds you back is a fear of failure and what I've learned is that if you're not willing to put yourself out there then the opportunities just don't come along. And if you feel you need more support, work with a mentor – or try to engage with someone more senior to you. 'Networking' as a subject doesn't resonate well with many people – it sounds like a tremendously stressful and challenging concept, but you can do it informally with one person over coffee every now and then. You just have to think about what works best for you.