AXA story
With scale comes great opportunity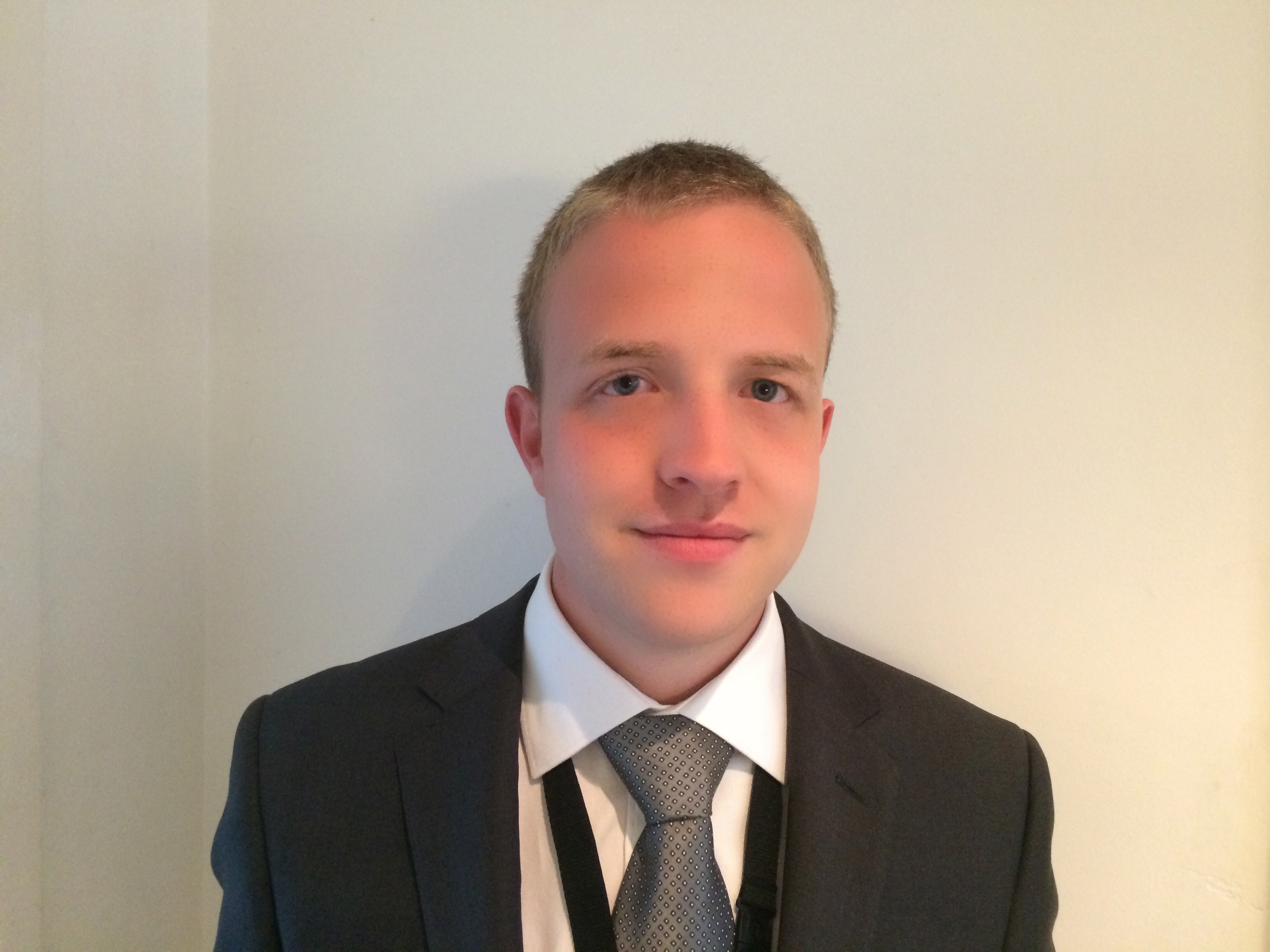 Hi, my name's Matt Lucas and I'm a Technical Liability Handler for cross-border disputed claims and I'm responsible for our portfolio of defended litigation, which is any case with court proceedings which we have chosen to defend. My role is really varied and there are always lots of different outcomes and processes going on at the same time. All this means I have a very broad understanding of a large area of insurance.
I started at AXA about four years ago as an Inbound Handler on the first notification of loss calls, which is the first time a customer calls us to notify us about a claim. After a year, an opportunity for a coaching role came up and I felt excited about being able to progress my skills. I spent around 18 months coaching people on new claims calls and general enquiries. It was then that I realised I had one of two routes to take, I either move into a technical role or I go down the managerial route. I decided to go technical and joined the liability resolution team. I did this for three months before I moved into the disputed liability team and then into my current role, which I've been in for the last five months.
I typically work with West European countries like France, Germany and Spain, which is where our policy holders like to go abroad. This means I get to work with AXA colleagues in international offices. Because I'm able to trust them to give me accurate information, we can move quickly, which makes a big difference to policy holders and us. Our customers are pleased because they don't need to wait as long for a result and the business benefits because we save money, for example reducing ongoing car hire costs.
Alongside my day-to-day work I'm really proud of having been involved in a big claims programme overhaul, which allowed me to influence every day procedure. We looked at the way we gathered information from customers, aiming to spend less time processing their claim whilst getting it resolved quickly and effectively, resulting in a more satisfied customer. I'm really pleased with the way the project has gone and the impact it's had on our work.
Prior to AXA I worked for a claims services company that was then bought out by AXA. It was great going from a small organisation to such a large one as there is a lot more job opportunities and benefits, too. With scale comes great opportunity. So yes, AXA is a global company, but more than that there are various insurance and financial service areas to work within, such as AXA Health or AXA Wealth so it's also possible to make a lateral move.
In my previous job you'd have to wait for someone to leave or get promoted for a position to come up, but at AXA there are literally 1000s of opportunities for personal progression. In a local area there are multiple offices and lots of ways to move departments that I never would have had the opportunity to work in before.