AXA story
Why working at AXA is so much more than I expected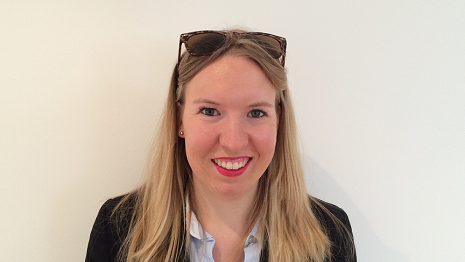 Abi Pike, Social HR Consultant
Before AXA, I was a social media manager for a small insurance head hunter so I wasn't really sure what to expect going into a big company. I figured that I'd be just another number in a large corporate world. But, to my shock, I wasn't treated like that at all. I was treated with care, which was something I wasn't expecting from one of the largest insurance companies in the world! I'm based in one of our London AXA offices and while there are lots of people here, everyone has been lovely and more than happy to help me.
Having always worked for a small company, the culture and possibilities at AXA came as a pleasant surprise. The learning and development opportunities are amazing. If you need extra development in any sector, there are so many training courses and opportunities available. The benefits are great too. In my previous job, I just had a basic salary and bonuses every now and then so it's brilliant having healthcare support, discounts, bonuses and a travel allowance here.
I fell into the insurance industry. At university, I didn't really know anything about the insurance world, let alone how big it was or what AXA did. But, honestly, if I'd have known about the benefits, how much time the company invest in your development and how appreciated you feel, I'd have joined a long time ago. It's only week three but I'm really enjoying myself and it's clear that everything is possible here. I feel like a butterfly that's finally found its wings.
Interested in working with AXA. Take a look at all our current vacancies across the UK.