AXA story
Why we need to keep talking about suicide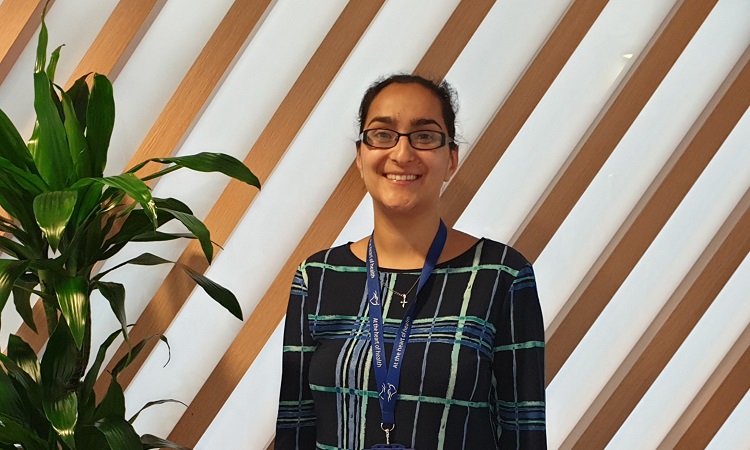 Talking about suicide is never easy. We live in a society where we're more aware than ever of mental health issues and the need to open up. Yet still, in 2019, we're confronted with figures which show suicide is a prevalent issue in the UK. And in particular, men are three times more likely to die by suicide than women and suicide is the single biggest killer of men under the age of 45. This is part of the reason why we want to raise awareness and open up the conversation for World Suicide Prevention Day. So we've been speaking with Sabina, a telephone counsellor at AXA Health, about the importance of finding someone to talk to and how she supports people through AXA's Employee Assistance Helpline.
Starting the conversation
"For men in particular, I think there's a general culture of not being able to speak about your feelings. It's the fear of being seen as weak or that you can't deal with it on your own, that can trigger feelings of shame which stop men from reaching out and talking about the difficulties they're having. The important thing to remember is that it's part of human nature to have these kinds of thoughts and the healthiest way to deal with them is reach out to people and services we trust.
That's why I think it's very important for us to be able to talk more openly about suicide and reduce the stigma attached. When you share those thoughts with another person, the weight is lessened. It reduces the shame that can make the situation so much worse when it's being dealt with in isolation. World Suicide Prevention Day helps us to start that conversation. We tend to find that on days like this we get an increase in calls to the Employee Assistance Helpline because people are starting to have those conversations. For some people it's because they're having suicidal thoughts themselves, for others it's about supporting loved ones going through a difficult time. For anyone who is in that place it's important for them to know who they can turn to and that's where awareness days can help to increase awareness. Employee Assistance Programmes are an important resource for us to have because people spend a lot of their time at work so provides an added avenue of support for people.
Being there to listen
As part of my role as a counsellor, I mostly deal with incoming calls. People call in for a range of reasons from work-related issues like stress and anxiety, to specific issues that might need advice from our legal team, or personal issues like mental health, bereavement and relationship issues. We need to get to know people as well as we can over the phone and then try to figure out what else might be contributing to how they're feeling. We might find that whatever they're dealing with has a knock on effect on work, but that actually it's not related to work at all. Sometimes it's about their children and while we can't support with that directly, we can help them get in touch with people who can. It's important to look at the whole picture and to try and find out what kind of support network they have.
When you're a counsellor you need to be non-judgmental and transparent with the people you're speaking with. You have to have a sense of compassion and empathy, to help them to see that they're only human and that no matter what they're going through there's a reason for it. While it's a challenging role, it's a privileged position to be in to know that someone has been brave enough to share what's going on and that you've been able to offer a listening ear and make a recommendation for support.
Knowing help is at hand
As counsellors, we are offered a lot of support. The team here are really great and we have counsellors from various backgrounds. There are team leaders and psychologists on hand that we can talk things over with and all the counsellors have their own external supervision as in keeping with ethical standards.
With AXA, there's a real commitment to your development as well as the development of the service. My team are really collaborative and we're always learning as we go along. There are lot of opportunities for Continued Professional Development, for instance we have study days where we can go and extend our learning on our own specific areas of development. It's one of the best parts of working for AXA, along with the varied nature of the role and the different career paths that we get to choose from.
We also have access to an Employee Assistance Program at AXA, which comes from another provider so that it's completely confidential for us. A lot of the managers will call in or pass the number on to their colleagues if they feel it's needed. All of the support available at AXA enables us to take care of each other and our service users.
You're not alone
If you're going through a hard time, if life is stressful and you're feeling suicidal thoughts or going through a hard time, I'd say that it's a completely natural way to be feeling. You're not alone and you can address these thoughts by getting support from a GP. There are support services here to help you too – so it's important to reach out. It takes a lot of courage to take that first step.
On the other side of this, if you know someone who's feeling that they want to end their life, it's important to remember that they're human and they just want to be heard. Try to be accepting and non-judgmental of how they're feeling, before you try to offer support.