AXA story
Why go anywhere else when the opportunities are right here?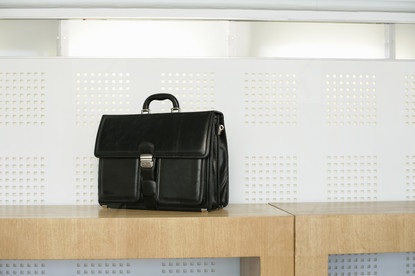 I'm Emma Hadgraft and I'm the HR Business Partner for AXA Insurance Commercial Lines and Personal Intermediary. I support IT, Finance &Risk and Operations Directors and Senior Management in shaping their HR Agenda and work to ensure it fits in with their overall business strategy. I joined AXA in 2002 in an HR Administration role and worked my way up to where I am today. I can honestly say my career has taken off at AXA and that's because of all the freedom and opportunities that I've had.
There's a culture of continuous improvement embedded within our organisation and I've been empowered to create my own agenda, which means I get to shape my own role. That trust in me to deliver has really inspired me to achieve.
Since I started at AXA I had a career path in mind, I knew I wanted to become an HR Manager or Business Partner. And that's given me something to strive towards. It's not only the culture that has allowed me to do that but the opportunities for development. I am a member of the Chartered Institute of Personal Development (CIPD) and gained my qualification whilst working thanks to AXA's financial backing and extra support. In 2010, I achieved Chartered status, and again AXA was behind me every step of the way.
And I'm always adding to my skill set. In 2010 I was selected to attend a HR Business Partnership Programme through AXA University, which enabled me to enhance my skills as a HR Business Partner. In 2012 I attended accreditation from Human Synergistics and became a Life Styles Inventory Consultant and have used the training to coach and support Senior Managers with their personal development plans. In the very near future I'm going to be involved in our new Leadership Academy as a HR Coach to help Directors and Senior Managers with 360 reviews and personal development plans. There'll be tools that I haven't used before so I'll be trained to use those before testing them out!
All of this adds to my development and it's done within work time, it's not something extra, it's part of my role. I've also attended lots of external courses and I've been part of panels for events and attended seminars in London, for example. It's not just qualifications either; the sheer amount of opportunities to get involved in extra projects is immense. Back in 2012, I was part of the project group for the brand new HR system that we were putting in place and I was involved in rolling it out and training others to use it, and that was a great experience.
This culture of continuous improvement has really helped me reach my potential. Why would I go anywhere when the opportunities are right here? Compared to many other organisations, we're given a lot of trust to just get on and do our roles and that's why I enjoy my work so much: I'm trusted to deliver.