AXA story
Why everyone needs a mentor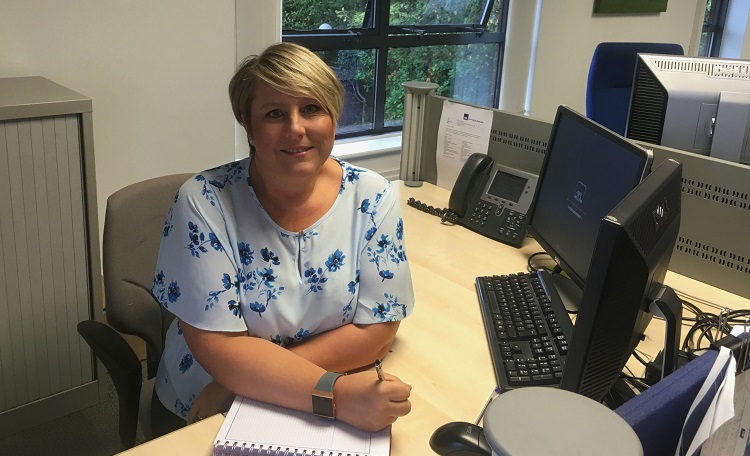 A great mentor can play an important role in your career development, giving you an objective perspective and helping you make decisions. Darrell Samson, AXA's Chief Consumer Officer is a mentor to Joanne Sims, Direct Sales Manager, as part of AXA's Women in Leadership framework. Jo's aspirations and challenges were matched with Darrell's skills and experience – and it's making a real difference, to both of them.
When Jo Sims moved into her new role as Direct Sales Manager, she became part of the Women in Leadership initiative at AXA. Through it, she met Darrell Samson, Chief Consumer Officer, who was chosen as the perfect mentor match. "When Jo and I were paired together, we had a conversation where Jo explained to me what her challenges were and the fact that she'd just moved into a new, slightly different role with more people and bigger leadership responsibility," explains Darrell. "Her concerns were around the strategy and the behavioural challenges."
The duo meet every six weeks and the interactions are very much led by Jo, so if she feels Darrell can add value to a challenge, she'll get him involved to show her how he would approach the situation. "I tend to overthink things, so Darrell talks me through my thinking and challenges those thought processes. I come out of a session with a clear direction of what my next steps are. He encourages me to think about things from a different point of view." Not only that, because he's outside of Jo's remit, she can be honest and open and he remains independent.
What makes a good mentor?
Darrell believes that to be a good mentor objectivity is crucial: "Impartiality and objectivity are critical and that comes from having no vested interest in the dialogue," he says. "The ability to listen is also important, because if you're talking you're not listening. There's definitely a balance as a mentor that you need to let the individual articulate the challenges they're facing before jumping in. While it's also directional, it's about enabling the individual to solve that particular problem they're facing, but to gain knowledge, so that the next time they're faced with that challenge, they have the experience and confidence to address it differently."
Jo has had other mentors before and has always found the sessions very helpful. However, although they added value to her career at AXA, they hadn't always been kept alive. Why? Maybe because she hasn't owned the process. "This time I'm setting aside time to really understand what I want to get out of this process. This whole process has made me feel engaged, supported and valued. I've got a lot of value from it and it gives me that time I need to focus on my own development and also the support network I need to guide me in the direction I want to go."
In return, Darrell loves the satisfaction that he gets from mentoring Jo. "What I've learnt is that while I am always very task-focused, I get a real kick out of helping people become better at what they do, it's very fulfilling," he says.
Reverse mentoring
But it's not only people looking to climb the management ladder that get a mentor at AXA. Darrell has his own mentor, who is someone with a completely different skillset to his own. "Mentoring isn't always about senior people mentoring less senior people, it can also be people with different perspectives supporting each other in terms of adding value with a variety of contrasting views and skillsets," says Darrell. "It's great to have someone be completely honest with me. It gives me an additional viewpoint in areas where I need a broader perspective and that understanding enables me to make better decisions."