AXA story
Why at AXA, we're getting closer to the customer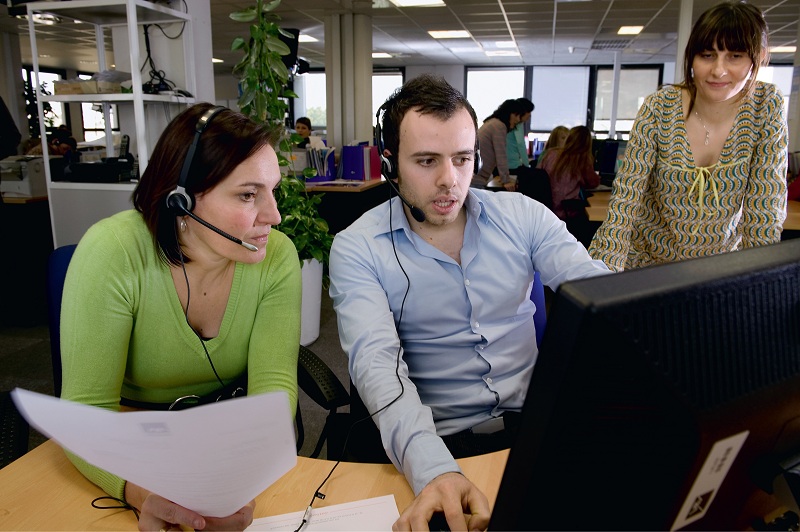 I'm Anna Hazon and I've been with AXA since 1995, when I become a personal advisor. I actually went to an open day at PPP with a friend when I left school. It was really interesting but we both came away thinking there's no way we could work there – the world of insurance looked quite intimidating! But then I saw a position as a personal advisor and I changed my mind as I'd heard lots of good things about AXA. It was the biggest employer in Tunbridge Wells, so I knew lots of people who worked here.
After 18 months as a personal advisor, a vacancy for a team coach came up. At that stage, there was a coach in each team and I always said to myself, that's the role I want to do. I ended up getting the job, which was brilliant. It was slightly different in that I had no team, I was allocated to support the training team. I was in that role for almost three years, before the role became part of learning and development. I later become a learning and development business partner with a team of trainers as well as delivering training across the UK covering different functions.
In 2007 I applied for my current role as I wanted to be closer to the customer. And although I don't have direct customer contact, I feel like I have an impact on the customer and the service they receive now. As Customer Service Manager Performance and Development – Customer Service, I'm involved in supporting and coaching people to get them to the best possible level.  My team look after the onboarding and  induction of new starters to the Personal Adviser and Fast Track coordinator roles, technical training of systems and processes and our developmental programmes, such as job families. Our team of 20 includes eleven customer service trainers. 
We've recently designed a new induction programme which is focused around the customer service experience it supports our people to really understand the customer journey and appreciate and recognise where they make a difference to our members in their day to day role.
I love my job – I have a great team and amazing support. We're not complacent – every day is different and the material we work with is always changing so we're always learning and trying to do better.
Anna Hazon, Customer Service Manager Performance and Development