AXA story
What Black History Month means to me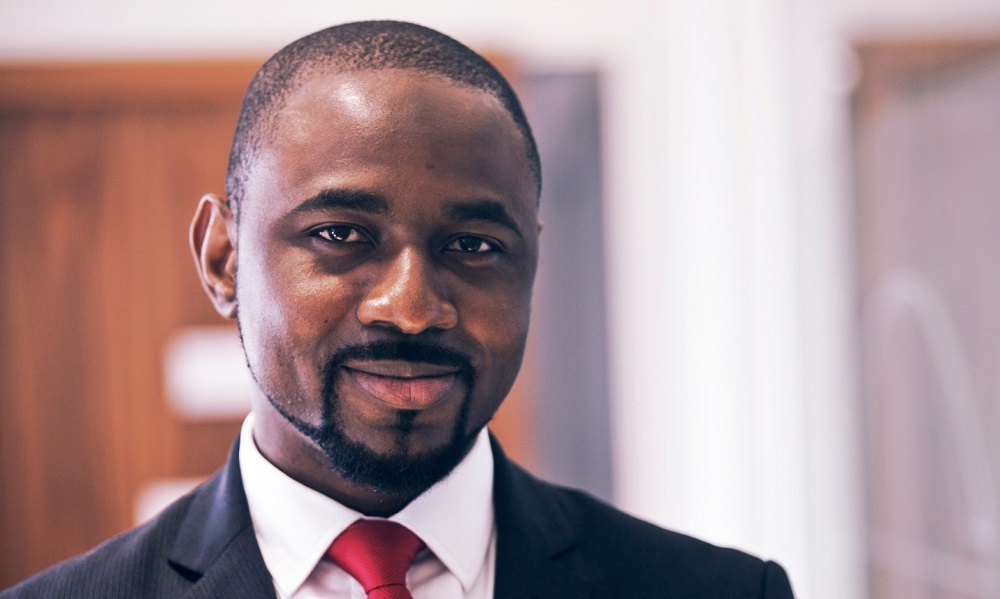 October is Black History Month and here at AXA our employees have been sharing their experiences and talking about what Black History Month means to them, both personally and within the workplace. One of the employees who shared his thoughts is Ayodele Kazeem, our Deputy Chief Medical Officer at AXA Health.
Since joining AXA just under two years ago, it's been a roller-coaster ride anticipating and embracing change, living through the biggest global event in recorded times. I am married with three kids, all under the age of ten. Dealing with lockdown, home-schooling, and working from home whilst my wife, who's a GP, works on the NHS frontline, has been one of the most interesting times of my life.
Once upon a time, you may have spotted me rollerblading through Hyde Park and the streets of London but that's a thing of the past. Since moving out of London, I'm more likely to be found exploring the biking trails unsure where they lead and looking forward to putting my feet up when I find my way back home.
What does Black History Month mean to you?
Black History Month is a time dedicated to the world to encourage anyone who hasn't had lived experiences of being black to be open, to listen and to be prepared to learn from stories narrated from the perspectives of those impacted by the evolution of black history. This should hopefully challenge conscious and unconscious biases if they exist and at the least provide new insights into the lives of others. There are several perspectives to any story, it's a time to learn from those stories that are being told but aren't being heard.
I am Nigerian - if you didn't know, it's one of the most ethnically diverse countries in the world with over 300 different tribes and 525 distinct languages (without going into too much detail on what makes the country special) and several as yet unclassified languages. Taraba state alone (most have heard of Lagos and the capital Abuja) has more languages than 30 African countries combined. On a global scale, Nigeria is home to 7% of the total languages spoken on Earth. There are proverbs, folk tales and 'words from our elders' passed on from generation to generation which are a gem to reference when speaking to those who are interested in learning. Here's one which is relevant: "Until the lions have their own historians, the history of the hunt will always glorify the hunter" – Chinua Achebe
Why is it important to you to be visible as a role model?
It is important that my values and beliefs are presented in a manner that others, regardless of heritage, can look up to me for guidance and support as they navigate through their careers and life in general. I want to demonstrate not just AXA values but also those that reflect elements of humanity which unite the world. Black History Month isn't just for people of black or ethnic minority backgrounds to be visible; it is for others to show and demonstrate positive affirmation that biases (intentional or otherwise) don't cloud judgement and for steps to be actively taken to change inappropriate behaviours in the workplace. Being from Black African roots sometimes means I have to work harder to overcome invisible barriers to drive our AXA agenda and deliver the best outcomes for our customers.
The positivity that comes from working together to achieve and surpass set goals and expectations should inspire anyone to look for greatness in all of us.
Who are your biggest ethnically diverse role models?
I have role models from all walks of life. I embrace the perspectives that this brings to my understanding of the world and the opportunities around us. I choose to take the positives from characters like the late Fela Anikulapo-Kuti, Muhammed Ali and Eminem who have all been successful in their careers despite the odds against them.