AXA story
The unsung hero promoting gender equality in the boardroom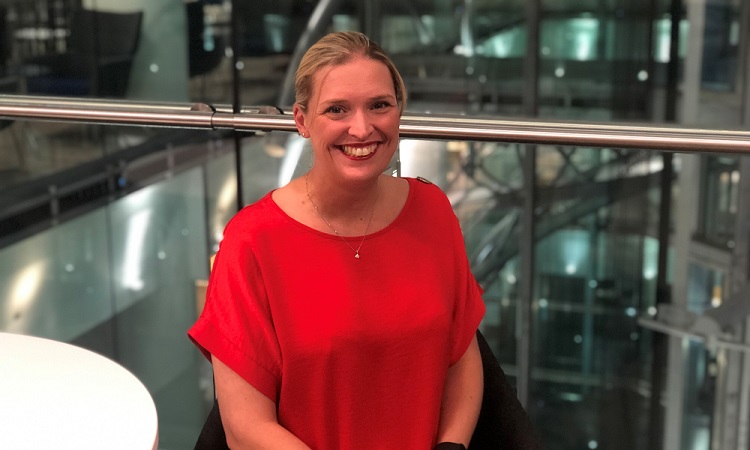 Last year, Marcelle Foxcroft's Resourcing team won the bronze award for Best Resourcing Team in Financial Services and she was selected to be a judge at the UK Employee Experience Awards. This year, she's been nominated for the Unsung Hero of the Year Award at the Women in Insurance Awards 2019. Marcelle is incredibly passionate about what she does and is at the forefront of all women-led initiatives at AXA. Here, she explains why the nomination means so much to her and why there's room for everyone in the boardroom.
As Head of Resourcing for AXA UK, myself and my team are responsible for hiring the best talent for AXA UK – without the right people in the right roles, doing the right things, the business can't deliver its strategic objectives. We have a strong focus on external attraction, but also internal mobility – 40% of our roles are filled by people moving internally and we facilitate that. We have a huge impact on AXA as a company and a brand – we're the shop window to the business – and we need to make sure we're hiring the best. We will call 2,500 people a year to tell them they have the job, it's such a powerful phone call to make and it's important because those people are going to take AXA to the next level.
Nomination time
Being nominated for the Unsung Hero of the Year Award at the Women in Insurance Awards means such an incredible amount to me. From a talent acquisition perspective, we all have a very important role to play around D&I. We need to stand up and say we are strong female leaders and pave the way for others in years to come. For me, it's about making sure we have gender inclusion for all across the board – everyone has something different to bring to the table – and we need to make sure we role model that for the future of the organisation.
It will be wonderful for me to stand up on a platform with nine other incredible women knowing it's not just about me and the award, but the future I'm creating for the people who come through after me – it's the development programmes, the coaching and mentoring we put in place during interview process and, ultimately, making sure AXA is an employer of choice.
A challenging industry
For females across the board – not just in insurance – there comes a point in time in your career when children become an option. In today's society, childcare naturally falls to women and taking time out of your career while male counterparts don't, means they're able to progress quicker. And when females are ready to return to the workplace, with childcare costs so large, you need to have discussions about part-time work and flexible hours, it's no wonder that there's a decrease in talent. My advice to women in any industry is firstly to be kind to yourself. Don't beat yourself up about not being there for every bedtime story – just be 100% present at work and 100% present at home when you're there. Secondly, you need to take opportunities with both hands. Take those opportunities, be involved, network, say yes to the scary projects. You deserve a seat at the table, so take it.
Our society is a 50/50 split between male and female so why shouldn't our boardrooms be? At AXA UK, we've recently welcomed a new CEO and gone through a lot of changes. We now proudly have a 50/50 balanced management committee, excluding our CEO, around the boardroom table. AXA is leading the way when it comes to female progression and is really positioning itself as an employer of choice.