AXA story
Supportive and inspiring – why I'm proud of my team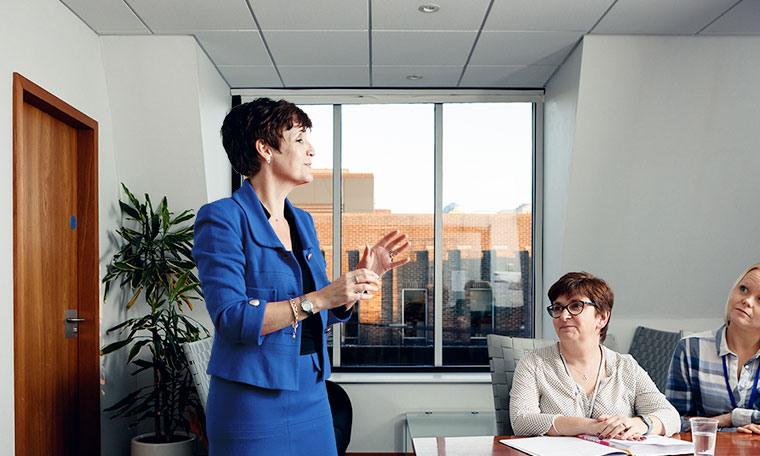 I started at AXA over 30 years ago as a Claims Advisor in customer service and worked my way up to my current role as Head of Quality and Audit. I've worked in lots of areas in different roles – including health and safety, business continuity and operational risk – fitting my career around my two children.
For me, being a manager means being available. I lead a team of 80+ people from Bristol to Bangalore who make sure AXA delivers excellent customer service. We look at everything in a pragmatic way, so that we make our services as easy as possible to use. We encourage our people to think differently and make a positive impact on our customers – my team and I have been heavily involved in promoting that.
The people I work with inspire and motivate me on a daily basis. I'm proud of them because they're very supportive of each other and that's what I like about working at AXA – that community aspect. And it's not only each other that we support, of course, we also support our customers. We're looking after them when they need us most, and that's the best part of what we do – whatever your role, we all play into that.
I've always been interested in helping people so a few years ago AXA gave me the opportunity to become a mental health first aider. I was keen to continue developing my experience and now, AXA is supporting me to do a counselling course, helping me to be the best that I can be for my team.