AXA story
Supporting our patients and supporting each other: Life in the Cancer Care team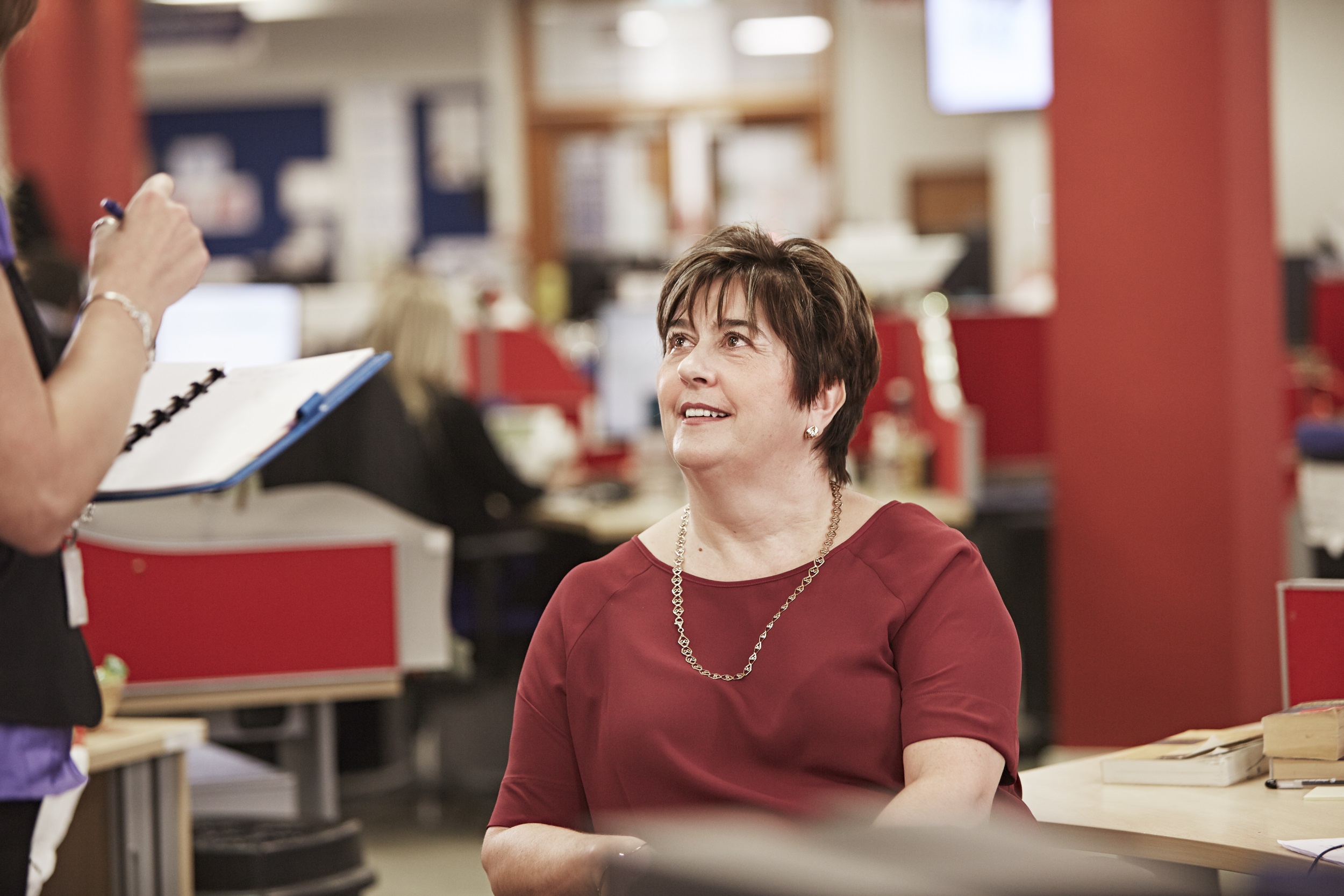 Working in AXA's Cancer Care team is incredibly rewarding. Our dedicated nurses are on-hand to guide patients and their families through their cancer journeys and build relationships with them along the way. With World Cancer Day taking place this month, we thought it was the perfect time to tell you all about their hard work. So we caught up with Evelyn - Cancer Care Operations Manager, and Mags – Clinical Services Manager, to find out more about their roles and why they love being part of AXA's Cancer Care team.
You've both worked in the Cancer Care team for a few years, what do you most enjoy about your role here?
Evelyn: During my time in the Cancer Care team, I've seen huge developments in cancer treatments. More and more people are living longer with cancer and treatments are changing all the time, but one thing has remained the same over the years: the incredible support we give to our patients. That's why I'm proud to work here.
Mags: I set up the Cancer Care team at AXA PPP here in Bristol. Cancer patients are all different, so it's crucial that we take the time to get to know individual cases so we're able to offer a personalised service and give useful guidance. I really enjoy the constant learning that comes with the job. The longer you're here, the more your knowledge grows – and there's plenty of room for progression. Our nurses are given all the training they need to progress from entry level to experts.
What does your day-to-day role in the Cancer Care team involve?
Mags: We make lots of telephone calls and speak to everyone from patients to consultants, carers to hospitals. Building and maintaining relationships with our patients is a vital part of our role – and these relationships last years. We speak to patients about their needs and give them guidance as to what treatment would be best for them and how to deal with the future – ensuring their journey is as smooth as possible. We're a friend on the end of the phone and they always have that connection to us – they can call us whenever they want.
Evelyn: I still have a patient from 9 years ago who rings me up from time-to-time for a chat! From providing financial support whilst patients are undergoing treatment, to getting someone to come in and do their ironing – there are plenty of ways in which we can help our patients throughout their journey – from diagnosis to recovery. When we're not speaking to patients, we also spend a lot of time liaising with other departments across AXA PPP to ensure we're giving our patients the best guidance.
What's your favourite thing about working in the Cancer Care team?
Evelyn: Supporting the patients – it's so rewarding to see someone through their journey; whatever the outcome, it's wonderful to know that you've supported them all the way. We get heartfelt cards all the time for patients and their families, thanking us for our support.
Mags: The people I work with are incredible – everyone is dedicated, and we work together as a team. Obviously, there are times when the job is really difficult, but we support each other and all have the same end-goal: giving our patient's the best care possible.
If you're a nurse with at least 5 years' practical experience and are interested in joining our Cancer Care team, head to our job listings to find out more.