AXA story
Support to succeed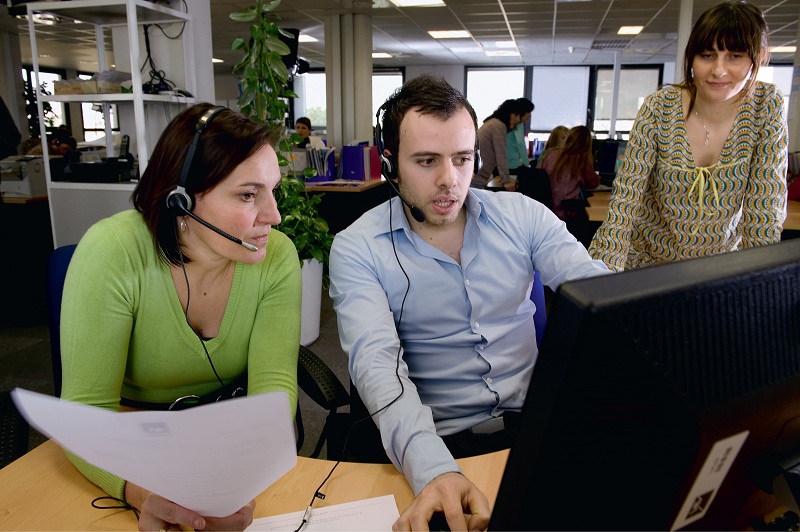 My name's David Nethercott and I work in AXA's Third Party Vehicle Claim department. We deal with a lot of correspondence from insurers and letters from third parties and solicitors which we need to agree that our customer is at fault and look at compensation costs.
I've been at AXA for six months now and I'm really enjoying my time here. I was made redundant as an Investment Manager at Lloyds Bank last October and, rather than retire early and stay at home, I wanted to put my interpersonal skills and financial acumen to use. I applied for this position and was accepted – it's been a totally new career direction for me and a really interesting one.
I really enjoy talking to people and helping them feel better about the accident they've been in or the damage that's been done to their vehicle. It's also interesting looking out for potentially fraudulent claims. You need a critical eye to look at contrived claims, for example, identifying whether a sum of money is over the top, an accident looks pre-arranged or if the amount of damage suggested is feasible at the speed the incident occurred. It's a fascinating topic.
I was attracted to AXA because it's a popular local employer with a good reputation and has a number of offices in Tunbridge Wells. I also liked the fact that my walk from home to work is just 25 minutes, which is the perfect amount for me. I enjoy my position as there's a level of independence once you know the job; it's your decision to choose garages or third parties to get the work done and so on. We've autonomy in decision making so I can push or challenge something or put a case forward, if I think something is fraudulent or needs more urgent attention. There's also a sense of empowerment, which I enjoy. Everything is checked of course, but we're given the freedom to deal with the claims in the way that we'd like – and I'm finally getting used to the jargon and acronyms!
The best thing about working for AXA is that it's a young and vibrant environment to work in and there's no cynicism! It's really nice that despite being at the same level as people who have just left school, I'm often asked for my advice on how to word emails or a way of saying something, and I learn from my younger colleagues, too. It's a bit like being a tutor and being taught at the same time. I've had lots of compliments from colleagues, bosses and third parties on the work I've done so far and it's nice to know I'm doing the job well.
I've been involved in a lot of training since I started, which has been both interesting and helpful. I started with an intensive three-week session prior to dealing with customers. There were just three people on my intake and three trainers so it was a one-to-one process, which was brilliant. We listened in on experienced call handlers and were also given a buddy who's previously been in the same position and could help with any questions. Since those initial three weeks, we've also had on-going training, which has been very structured and it's up to me to do as much as I'd like, which is quite a bit so far.
What next? I'd like to get some more experience and then perhaps move into fraudulent claims as I think it's a really interesting area to be involved in. I know that whatever I decide, AXA will give me all the support I need to succeed.