AXA story
This is the rewarding career you've probably never heard of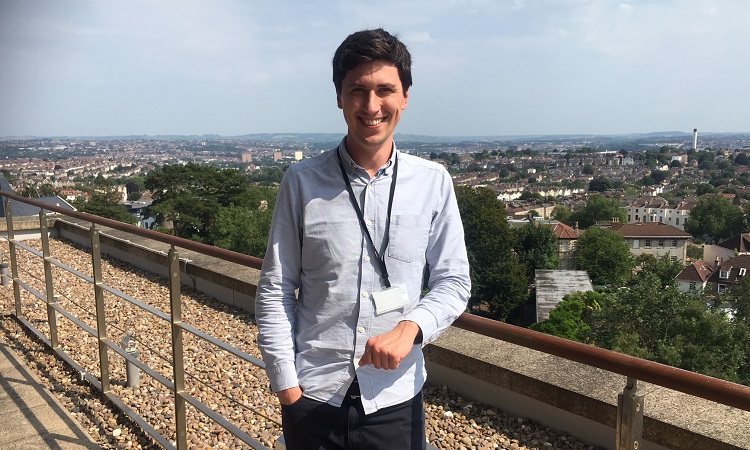 We believe that by looking after our people, they will be able to do more for our customers and empower them to live better lives. That's why we have our own reward team, as part of our Human Resources function. They manage everything from pay to bonuses and incentives, benefits to recognition and general employee wellbeing. Mike Doyle, joined the team last year as a reward manager, making the change from external consultant to working in-house. We spoke to him about how things have changed for him and why he feels his role is really rewarding.
"Before I joined AXA, I spent nine years as a reward management consultant, working in-house, on long-term secondments. As a consultant, I very much dipped in and out of different companies and projects and I didn't really get to see the bigger picture. I began to realise I wanted to do something different; to go in-house and work in a rewards team, so that I could see projects through from start to finish.
Now I look after pay and incentives for AXA employees. There are two sides to my role, a strategic side where I'm working on different projects and a more reactive side. For example I could be writing a pack for our HR leadership team or creating a planning document, and then alongside this I'm there to answer any questions that come through from either employees or recruitment teams.
Working together for everyone
The thing I enjoy the most is having the freedom to tangibly make things better for our people. I manage our pay framework, our incentive scheme and the car scheme, and with all of them, we're constantly trying to enhance what we offer. We're always looking at how we can make them easier to understand and how we can improve the employee experience.
Another part of what attracted me to AXA was the workplace culture – it's very flexible here and you're encouraged to manage your own time. As part of the interview process I met the whole team, including the people I'd be working with, and it felt really inclusive. The role looked interesting and there seemed to be a lot going on. I also knew some people who worked in other areas of AXA and they all recommended it.
Room for movement
For anyone who's thinking about moving into a role like this, I'd say to start with you need practical experience of HR. It's not the sort of role that needs qualifications, but we're basically delivering strategic people projects, so you need to have an understanding of how HR works. One of the most interesting things about reward vs other HR roles is that you have to be able to both manage stakeholders' expectations and present data and information in a clear and easy to understand way. If you're good at collaborating that's good too, because we work really closely with the rest of the HR function and the wider business. And I think that if you have an eye for detail and can put yourself in other people's shoes, then it definitely helps.
It's a really supportive and nurturing environment here and we focus a lot on individual development. Everyone is encouraged to take responsibility for their own growth. We regularly reassess people's responsibilities to see where they could be challenged and to try to offer people the opportunity to do different things so they can continue to progress. Plus, there's always the option of moving into the wider HR team. Really, if you have the drive to push yourself here, then there's as much opportunity as you want.
Interested in joining our Rewards team? We have an exciting opportunity for a Reward Analyst to be based in our Bristol Office. Find out more and apply online.