AXA story
Practicing Ramadan at AXA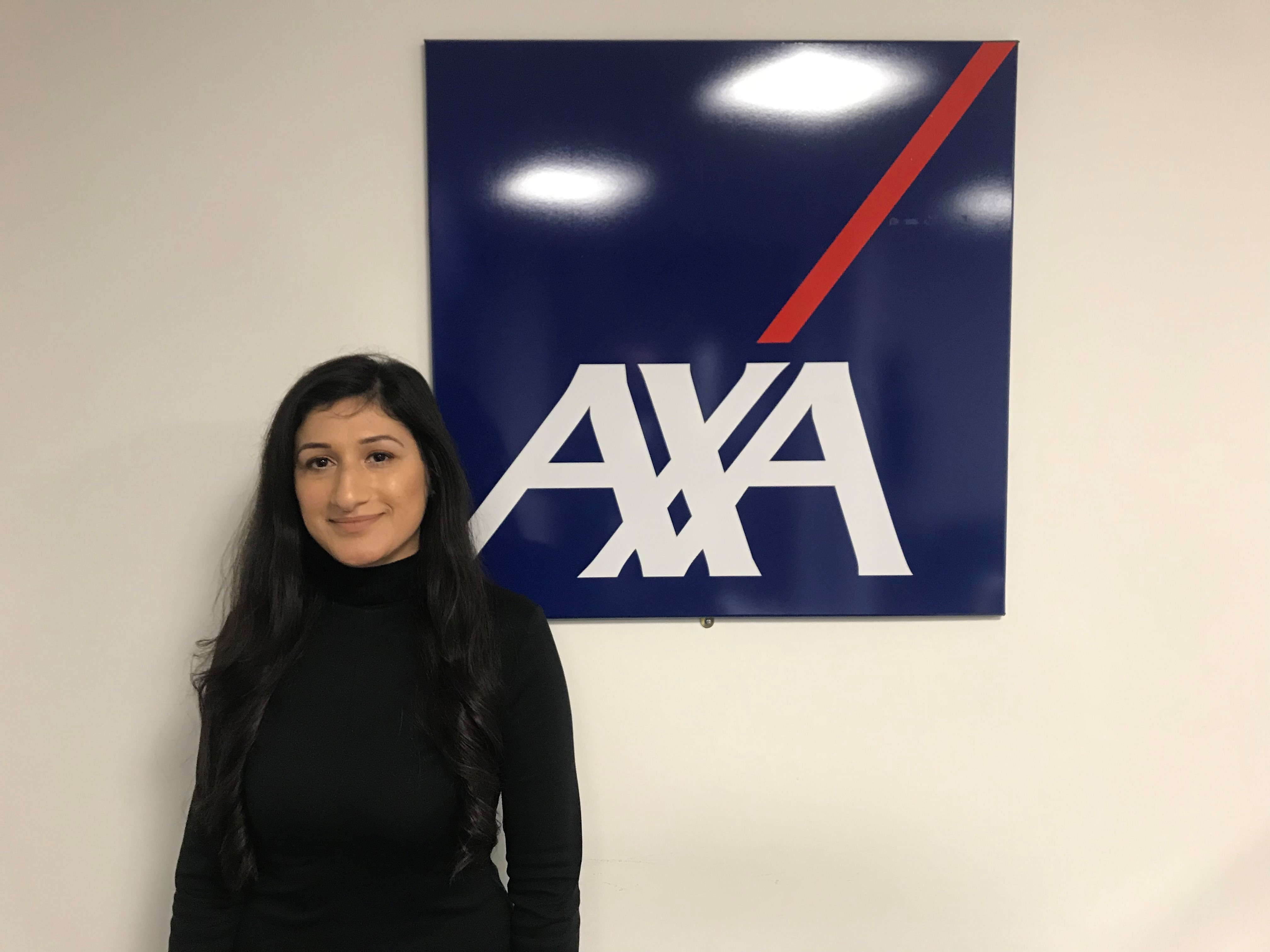 We believe everyone should feel comfortable bringing 100% of themselves to work, no matter what their sex, race or religion. A big part of this is being able to adhere to your religious beliefs while at work. So, with Ramadan beginning this week, we thought it would be good to speak with some of our employees and find out about their experience of observing Ramadan at AXA.

But first, what is Ramadan? It occurs during the ninth month of the Muslim calendar, according to Islam belief, this is when the Qur'an was first revealed to the Prophet Muhammad, in the Cave of Hira near Mecca. Ramadan is a time of commitment to Allah, when Muslims make extra effort to pray more often (known as Salat), refrain from sinning, fast from sunrise to sunset, and reconnect with their communities, often through charity or good deeds. All this helps bring them closer to Allah. We've been talking to Aamir, Farah, Mona, Farhana and Tanzeela who are all based in different AXA offices across the country and had some great things to say about practicing their religion at work.

Accommodating practices
Muslims pray more frequently during Ramadan, which is why we do our best to help them find a suitable space whenever they need it. Mona spoke about her experience last year. "At the time I was working a full-time shift, I went to my team leader and asked if I was able to use a space for prayer. The team leader said they would do anything needed to support me so we arranged it. We just used any meeting room that was available which worked great for me."

In the case of Farhana, Ramadan affected her job in unexpected ways. "I'm a customer service representative. Most of my time is spent talking to customers. When you're fasting and you're constantly talking, you can't drink anything so you get a really dry mouth and it's a bit difficult at times. Especially when it's busy, which is most of the time."
Aamir was able to work out a solution. "Last year's practice was quite long, it was about 13 hours so it did get quite exhausting being on the phone and constantly talking. AXA helped me by finding me a position with the finance department and I wasn't talking as much. I was still doing paid work, I just wasn't on the phone. That was very helpful."

Similarly to Aamir, Farhana also pointed out how AXA's size and scope makes it the perfect place to combine work with religion. "AXA is big organisation so they can swap shifts and people easily in comparison to small organisations. I think AXA is very supportive in how they treat people, giving them days off if they need to, including for Eid which tends to be short notice because we don't know until the night before."

Surrounded by helpful people

We're incredibly proud of the supportive culture found across AXA, so it's been great to hear some of the stories of AXA employees supporting their Muslim colleagues during Ramadan. Aamir talks about one of his early experiences at AXA. "The first year I sat with someone who used to eat a lot of snacks. He just stopped for that month and even though he wasn't completely fasting, he was experiencing Ramadan along with me, which was nice."

Farah found her colleagues were looking out for her during the month, which can be very tough physically. "They're mindful if they're eating or on a lunch break. If I need anything they're constantly checking on me to see if I'm okay. Very mindful and very supportive. Couldn't fault them in any way."
One staff member even fasted alongside Farhana. "He was quite fascinated by Ramadan, and he wanted to try and fast for a day and he did. He was just really interested in how it works for us and what we go through. It was amazing that he actually did it. It was nice of him to want to experience it, he was really curious about it and I loved talking about Ramadan and what goes into it with him."

Advice for Ramadan

Ramadan can be physically demanding, not just the fasting during the day, but the unusual sleeping patterns. For Tanzeela, it's all about preparation. Planning is so important. For example I'm already trying to prepare my body in advance for Ramadan, by reducing my intake. For the first few days I struggle. Trying to get into that routine of squeezing in two meals per day, sleep deprivation takes over and can be very distracting. It's so important to get into that routine in advance, waking up at a scheduled time and trying to adjust to that.

Managing her sleep pattern is important for Mona too. "I think the most important thing is to get enough sleep and to drink plenty of water before sunrise to keep your body hydrated. It probably is the hardest not to drink the water during the day, it's not impossible but it is hard. Your body gets used to the fact you're not having it so it gets easier after the first week."

Why does AXA stand out?

After five years with AXA, Farah has consistently been able to observe Ramadan. "I couldn't thank AXA enough, they have been amazing for the five years I've been here. Every year I've had no issues at all, they've been amazing and I've been comfortable during every situation, they've taken it to mind during Ramadan and Eid straight after."

Farhana expressed how important this is to her faith and is pleased with AXA's approach. "It is a very spiritual month for Muslims and we take it really seriously, and it can be challenging sometimes. Having the support that AXA provides is brilliant. One of my colleagues actually reduced his hours, I was surprised they allowed him to do that. I think what AXA is doing to raise awareness about Ramadan is brilliant."

We hope you've learned about how supportive we are of people's faith at AXA and how we'll do everything we can to help you practice. If you're not so familiar with Ramadan, we hope you've learned something about why it takes place and what Muslims experience during this special time of year. Enabling our staff to understand a variety of cultures helps us to be more considerate in our day-to-day operations.

If you're interested in joining a team where you feel like you can be yourself and join thousands of others doing the same. View our vacancies on our career page.
Whether you're observing Ramadan over the next month or not, AXA will always aim to arrange a convenient interview time for you where possible, just speak to the AXA Recruiter managing your application. You can find their contact details in your confirmation email.