AXA story
Polishing your personal brand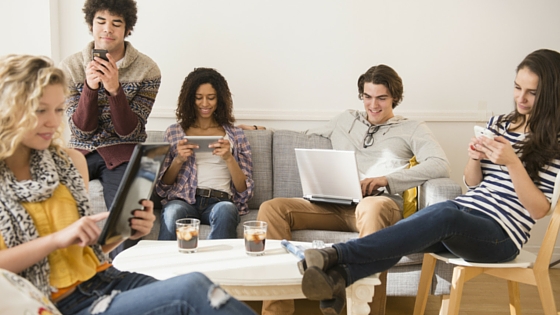 Just as companies use branding to position themselves as an employer of choice, developing a personal brand can be a great asset when applying to potential employers. However, when applying to a graduate scheme, a personal brand is about so much more than just a link to your social media pages. So, what can you do to set yourself apart from the competition?
Do your homework
Before you start work on your own brand, make sure you research the role, business sector and story behind the company you're applying to. That's exactly what Biren Dhir, a graduate on AXA's Actuarial programme with AXA Wealth, made sure he did when applying for the programme:
"Before I applied, I did as much research as I could into the Actuarial sector, exploring the exam process, day-to-day responsibilities, and speaking to as many people as possible.
"I would say to anyone applying that you've really got to do your research. Look at what the day-to-day role of the job is like, so that you're able to show that you've really thought about what it is you'd be doing."
In your application, make sure that you find out as much as you can about the role you'll be doing and relate this back to your own skills and abilities. Also, get a clear idea of what kind of person the company is looking for by researching its values, and align these with your own personal values.
Get some experience behind you
Michael Daly, a graduate on AXA's IT & Digital Leaders programme in Bristol thinks being able to demonstrate experience is what originally set him apart from the competition.
"Experience is vital in the application process, so make sure you have plenty of examples, whether it's a placement, internship or team project."
Whether it's shadowing someone in the business for a week or doing a six month placement in a similar role, experience shows dedication, commitment and enthusiasm and is vital to your application. And while your experience might not be in the industry you want to move into, you'll gain a range of transferrable skills like teamwork and time management.
Pack your brand with personality
Alexandra Nel, a current graduate on our Business Leaders programme, believes it's all about showcasing your personality when trying to stand out from the crowd:
"AXA focuses on personal behaviours as much as work experience, so remember to also stay true to yourself and let your personality shine."
Throughout the application process it's important to be yourself and be consistent, whether that's in your application, at an interview or on your social media accounts.
Spring clean your social accounts
Now is a great time to de-clutter your public profiles, and start using them as another way to add value to your employee brand. Social can be a great way to showcase your interests and show employers another side of your personality. And with LinkedIn being the go-to social network for professionals, why not share your page on your application? Talk about industry news, write articles about the latest advancements in your field, and let your professional personality do more of the talking.
Get your career started with AXA by finding out more about our current graduate opportunities.