AXA story
People, pride and a passion for excellent customer service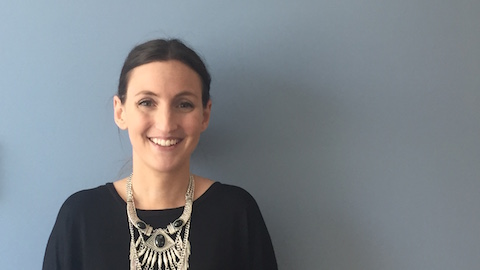 Did you know AXA is one of UK's Top 25 Big Companies to work? And here at AXA, we might be big but we truly care – about our customers and the brilliant people that work here. We caught up with Team Assistant, Kirsty to find out more.
Why did you join AXA?
After finishing university, I needed to find a full-time job and I wanted a role where I'd have the opportunity to develop my skills. I was attracted to AXA as it was a name I could trust to grow my career with, and a vibrant company with a clear focus on helping customers. The strong corporate responsibilities, values and reputation all revolve around customers, and delivering amazing customer service. I've been with AXA nearly five years now and I feel really proud of how we put customers at the heart of everything we do.
What does the Help team role involve?
The Help Team assists customers through multiple channels such as email and calls. This could be anything from helping customers make amendments to their policies, to answering general insurance queries and discussing their renewals. Working on the Help Team is very rewarding and, as there's always a new query, no two days are the same. Not only do the customers make it rewarding but the team does too. Everyone recognises and gives praise for a job well done, especially when it involves brilliant customer service.
What advice do you have for someone thinking of applying for the Help Team at AXA?
If you're committed to helping people, this is the place to be. Everyone takes pride in the customer service we offer here at AXA. The AXA values make sure the customer is at the heart of everything we do and we have a passion to deliver that consistently excellent customer service. That passion is evident right from the induction training as it fully prepares you to do an excellent job. This is continued when on the team, with a network of support from the Team Leaders and team itself.
What are the training and development opportunities like at AXA?
They really take pride in developing their people and I've had first-hand experience with this. As well as in-house training programmes such as Aspiring Into Management (AIM) and the Transformers, I've been supported in completing recognised Management courses at the local college. The development opportunities I've had here have given me self-belief and skills for life.