AXA story
My Dyslexia: Thinking around problems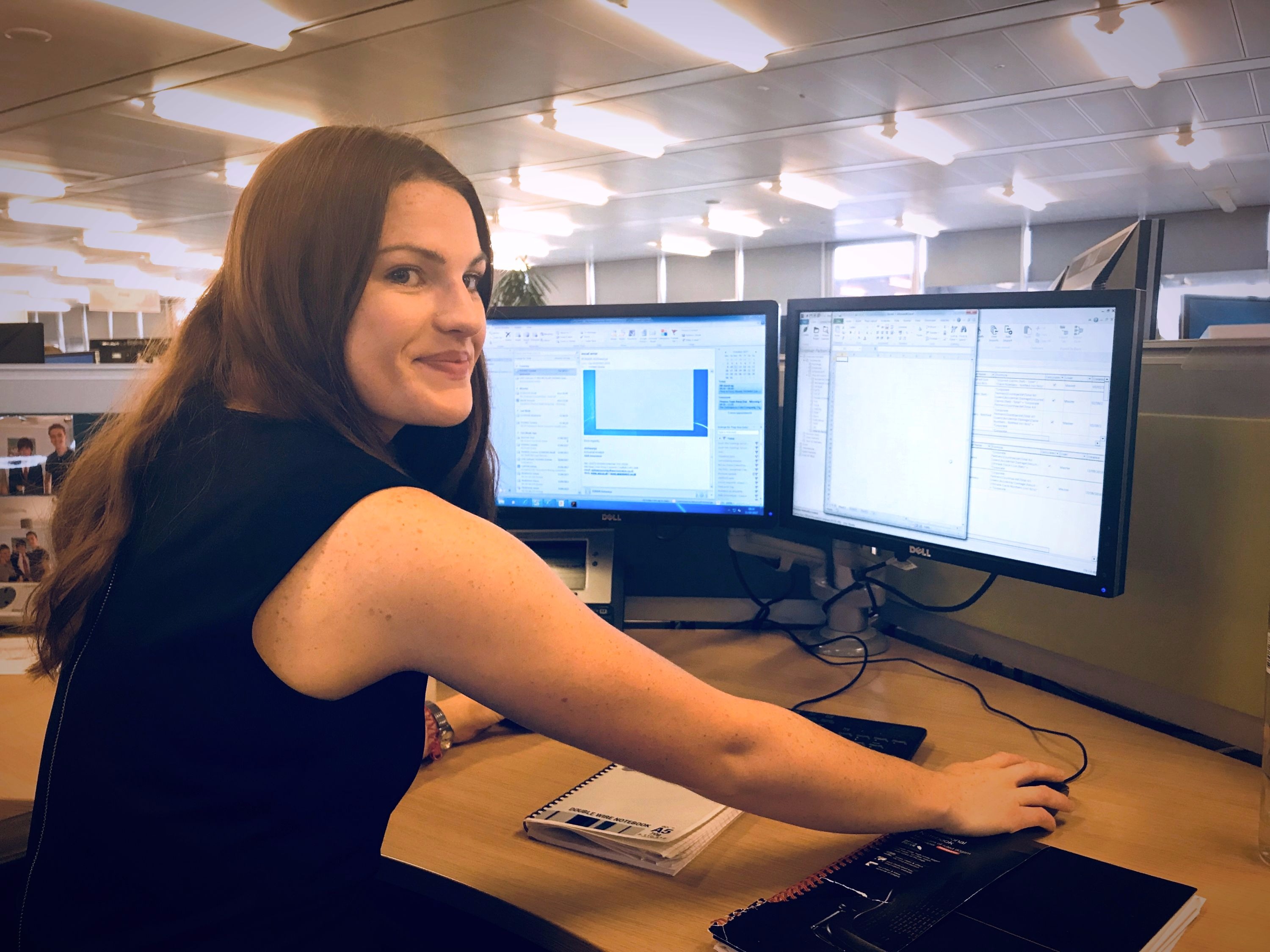 Annabel Smith, one of our Actuarial Analysts, joined AXA a month ago and loves putting her maths skills to the test every day.
When did you find out you had Dyslexia?
It wasn't until I went to university to study Maths that I decided to get tested for Dyslexia. My Psychology teacher suggested it while I was doing my A Levels as I kept muddling words up. The diagnosis was confirmed, which meant that while I was at university I had extra time to read the exam papers, and it was really useful. My A levels were all humanities subjects, except for Maths, so I would have benefitted earlier had I known, but I just thought everyone had the same difficulties as me.
What appealed to you about becoming an Actuarial Analyst at AXA?
After university, I became a teacher for two years, but it wasn't for me. In this time I also did an MA at King's College, London. I enjoyed it but found the amount of essays quite tricky. Eventually, I decided that I should be utilising my maths skills and joined AXA as an Actuary, which I did a month ago. I really enjoyed the assessment centre, I was nervous but the whole ethos was great and the team came across really well, it made me want to join the company immediately!
How does your Dyslexia benefit your work?
My Dyslexia forces me to think around a problem. For example, when I was in school, I wouldn't learn spellings, I would just memorise them, which worked for the purposes of the test, but didn't actually teach me how to spell. My ability to think differently is really good when it comes to problem solving.
What's your advice to other people with Dyslexia who are job hunting?
My advice when it comes to Dyslexia is to be open about it. When I was invited to the assessment centre, I mentioned it and everyone at AXA was really good about allowing me extra time to complete the tests, which I needed. When you're searching for jobs, I would whole-heartedly recommend letting the company you're applying to know you're Dyslexic beforehand so they can take any sort of adjustments into account. It's good to explore your opportunities – ultimately you need to find somewhere that works for you.
Interested to learn more about dyslexia at AXA? Charlie talks about how AXA's flexible working has supported him to play to his strengths in the blog, Ideas, strategy and connected thinking – Charlie's dyslexia story. And Sophia has some great tips for dealing with dyslexia in the workplace in her blog, Dyslexia won't hold you back at AXA.