AXA story
My adventure with AXA continues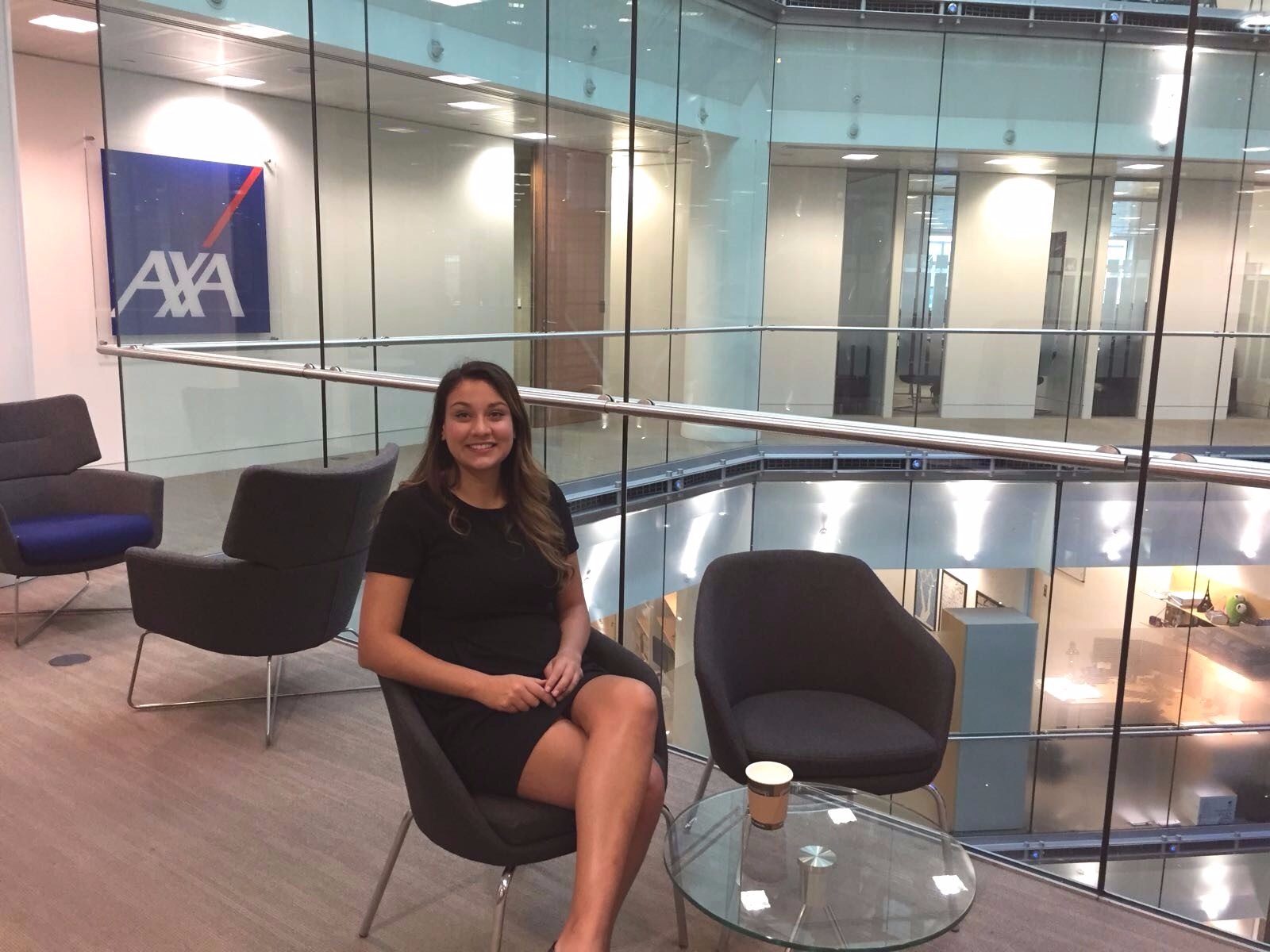 Two six-week work placements. One six-week humanitarian experience. Up to 12 months travelling. Chelsie Kumar, the second Great Global Adventure winner, has been on an incredible journey for the last year. Now she's in London and ready to begin her next adventure. But after such a life-changing experience, how do you decide where to go next?
An experience to remember
It's crazy to think that just over a year ago I hadn't even heard of AXA. 7 continents, 10 offices, 15 months and 31 countries later - it's difficult to put into words how much I learnt on the Great Global Adventure. The whole experience challenged me to bring my 'travel blogger' mind-set to a corporate setting and innovate the ways we communicate and interact with the AXA brand. It also opened my eyes to the opportunities available at AXA for people, like me, who have no background in finance.
My next step with AXA
After an amazing internship in NYC I was really tempted to head back, but at the end of the day, for me nothing can beat the atmosphere of London! I also completed a year-long study exchange in London in 2015 and completely fell in love with the city. I always vowed to come back, so here I am. The role I have taken up is a Project Management position at AXA UK. In this role I consult on and create communications content, with a particular focus on the AXA brand, values and purpose. What really drew me to the role was the diversity of the projects I would be working on. I am also grateful to be working with incredible female leaders at AXA UK on a daily basis. There is still so much I have to learn and I really appreciate their insight and guidance as I embark on my early career.
Future aspirations
Part of the reason I love being at AXA is because it's a workplace that is so supportive of my entrepreneurial pursuits outside of AXA. They encourage me to bring outside perspectives and new ideas to the workplace. It's motivated me to continue my personal travel blog, Suitcase and I, in tandem with my new position at AXA UK as I continue travelling while based in London.
This is just the beginning of my adventure with AXA – who knows what's next!