AXA story
Meet our people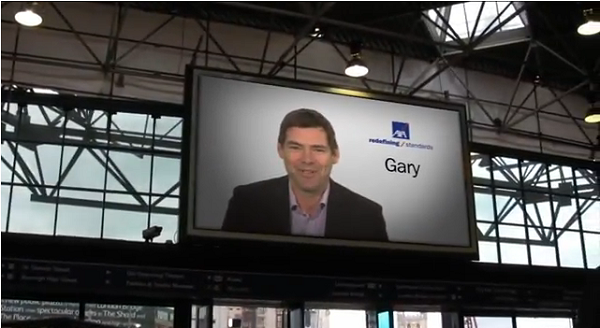 JANINA: When I come into the office in the morning I do feel enthusiastic about working, I feel like I'm part of a great team.
GARY: We're an extremely collaborative team, constantly sharing ideas and experience.
HELENE: Every day when I get into work, I try to set myself objectives, so that I can feel that, each day I'm bringing my own contributions to the company's goals.
CHI: The people are excellent here and so is the culture. We're committed to doing the very best for our customers, which makes everything that I do really worthwhile.
ZAID: Every day when I come into work, I'm listening to a different opinion, I'm hearing, I'm hearing something that's different, that's interesting, that challenges me.
SAMANTHA: But you're not spoon-fed. You must be willing to work hard and take opportunities with both hands.
JEREMY: Yeah, the journey to work is always
exciting, because you never quite know what you're going to get that day. There's always something different, so it's a chance to anticipate what might be going on and sometimes it's not at all what you think it is. That just adds to fun.
MATT: AXA is a great place for people to develop their technical and professional skills.
HELENE: Here at AXA we are always looking for people with forward thinking mindsets.
JEREMY: I really love it when I get somebody new on the team. I can help them to learn about AXA and the business and they can help me to learn a lot because of the way they see things and the ideas that they bring.
HELENE: We are encouraged to share our ideas, no matter how unusual the ideas are.
JANINA: Even though people are expected to perform and deliver, there's also a real focus on teamwork and collaboration.
HELENE: Working for AXA is not always what you would always expect from an insurance company.
ZAID: There are loads of opportunities for development, both here and internationally.
JANINA: I feel as if though I'm part of a big company where there are lots of opportunities to diversify and build my career.
JEREMY: Empowerment is a big word, but ultimately, when it comes down to it, it's about letting people get on with their jobs.
HELENE: The environment is very informal, it definitely helps your creative thinking.
ZAID: I think the opportunity to move around the business and to see what different elements of the business are like, and how they work, and how they function together was really was really insightful to me to really understand really, what do I want to do at AXA and how do I want to make a difference.
JEREMY: We're looking for people who're not just good on paper, but are dynamic, exciting and challenging and really want to make a difference.