AXA story
Meet the AXA private investigators – the OpEx team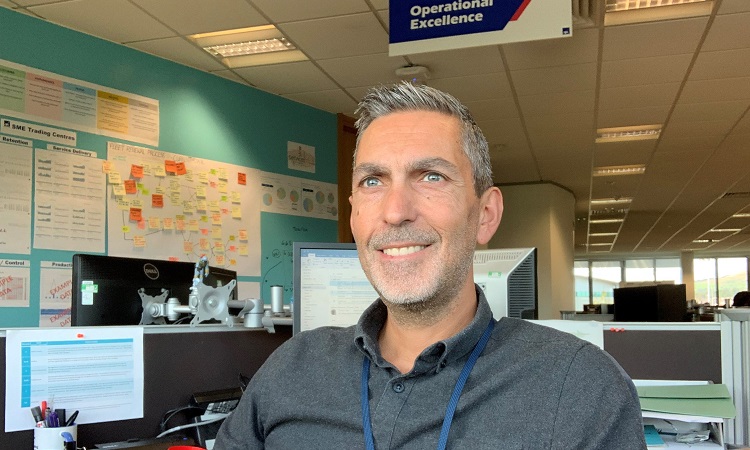 Customers' expectations of services and products evolve – and that's where operational excellence comes in. Mark Sutch, Head of Operational Excellence for AXA UK, reveals why AXA isn't afraid to invest in new technology and is committed to change in order to give the best possible experience to its customers.
The role of Operational Excellence (OpEx) at AXA is to assist the business with any non-IT improvement initiatives. We're looking at how to become more efficient and productive as well as making structures more streamlined. While I look after the OpEx team, I also manage the business analysis team, which is heavily involved with the IT side of improvement projects. The OpEx team's work complements the IT team's work because we're able to look holistically at an issue, see what the opportunity is and attack the problem from different angles.
I love what I do
I've been working in this sector for the past 12 years. I started my career as an engineer but when I went on a two day course and learnt about some of the areas we now call OpEx, something really clicked for me. I did some more training and then ended up moving into continuous improvement. From there I wanted to experience using the tools and techniques in another sector, so I moved into the retail, then the energy sector and finally to AXA, four years ago.
I enjoy my role as Head of OpEx for two reasons. Firstly, I love making things better – everything my team does is to improve what we currently have and I get a buzz from people having an easier, better life because of what we do. Secondly, I enjoy developing others. Our remit is not only improving things, but teaching those business areas how to do it themselves and working with people to build their capability. Seeing my team grow and develop is a bonus.
Opportunity and variety
Day-to-day, I'll be working with the senior teams across AXA to help them understand the opportunities for improvement. We have a lot of different projects going on at the same time. We have a simplification programme that is a total of 180 different initiatives that we're pushing through over 18 months to enable us to be more effective as a business. Beyond that, we have projects in every area of AXA and they range from simple initiatives to full service projects focused on delivering a better service for our customers. What's great about working at AXA is that there's lots of variety with the different areas of the business and getting a good breadth of experience. AXA isn't afraid to invest in new technology and is committed to change, so we're currently at the forefront of cloud computing and are using robotic process automation, with 19 robots now live. There are data science projects, we're using data analytics and artificial intelligence too, so it's a super exciting time to be in the team. I have to admit that there was a time when I thought that financial services might be dry or boring, but that couldn't be further from the truth, there's so much opportunity here.
A team of private investigators
The OpEx practitioner role is great for anyone that is naturally inquisitive, likes to solve problems and is self-motivated. I often say that OpEx are like a team of private investigators – so there's an issue there, and the team will be looking for clues, which could be a piece of data or speaking to a specific individual. We piece those clues together and it's then the role of the OpEx team to understand what the opportunity is and solve the issue. We look at the situation with a fresh pair of eyes and ask whether there's a better way of doing things. It's a really fun role. It can be tough in that you're reporting up the business and exposing things that people might not want you to, but that's where the opportunities are to improve, that's the beauty of it, and as long as you're open minded and want to drive the business forward, it's a great place to be.
If you're interested in finding out more about our exciting IT roles, you can search through our current vacancies here.