AXA story
Inspiration, innovation and incredible women: Chelsie's time at AXA UK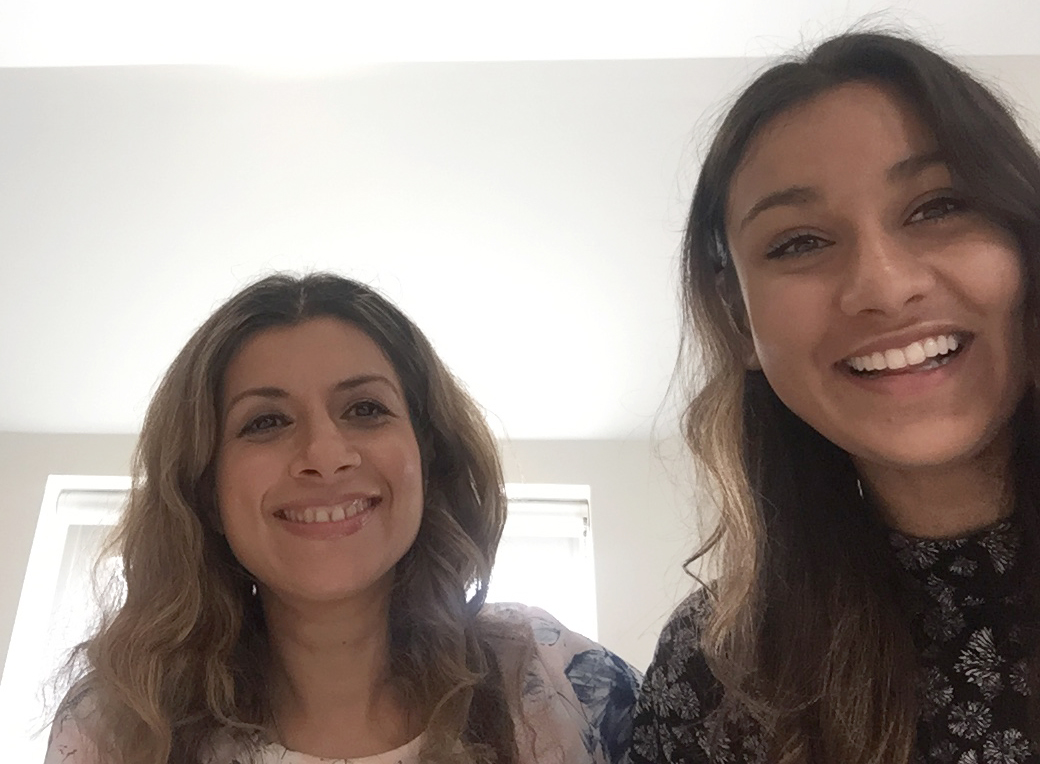 Our second Great Global Adventurer, Chelsie Kumar from Brisbane, has spent the last seven months experiencing new cultures and getting to know people from a vast range of backgrounds on different continents.
Chelsie won AXA's Great Global Adventure in 2016, which gives students and graduates the chance to spend a year travelling around the world, taking part in two AXA internships and a six-week volunteering experience.
We caught up with her after her visit to our London office to hear all about her time there and to discuss her incredible journey so far…
How did you find your day with AXA UK?
I had an awesome day at AXA UK learning more about early career opportunities, digital innovation and women at AXA. I am always surprised by how at home I feel when I visit a new office. Regardless of the location or culture, AXA offices are surprisingly similar as they are all welcoming, modern and full of friendly people. I previously lived in London for just over a year on a study exchange, so it was also amazing to be back in my favourite city!
What inspired you most about the time you spent with the teams in AXA UK?
I really enjoyed having the chance to meet with female leaders within AXA UK and hear about their career progression, the efforts they are involved in with the #WomenAtAXA initiatives and their own personal advice on how to tackle gender inequality. I even met the lovely Amanda Blanc who shared her insight into gender diversity in a UK context as well as well as telling me about her story as a female CEO of a financial company.
Amanda shared a really interesting anecdote from her experience as a mentor. She found that when looking at the list of competencies in job descriptions, women will often focus on one particular qualification that they do not meet. In contrast, she finds men will feel qualified for a job if they meet six out of ten competencies. As a female about to enter my early career, I found this to be a revealing observation as to the expectations women place on themselves during their career and it is something that I will keep in mind for my own future.
How do AXA support women as employees and customers?
Something I find really important about AXA's support of women as employees and customers is that it is more than an ideal or mantra; there are practical strategies that AXA are implementing to ensure that this mind-set gets put into action. Whether it be through sponsorship and mentoring programmes, networking events, during the recruitment process, challenging employees with stretch-assignments, hosting conferences or general awareness raising activities – it is great to both see evidence of the way gender diversity is being implemented as well as the success stories of those who are involved.
Why did you choose to focus on the topic of 'innovation' while you were on your Great Global Adventure?
Digital innovation is something that I think both employees and customers find incredibly important when looking at a company, but on the flipside, it can also be perceived as merely a 'buzzword'. Consequently, I was really eager to investigate what role digital innovation plays in the financial sector, how an innovative mindset affects the workplace environment and the specific projects that AXA employees are involved in that attest to this digital innovation.
What type of innovation did you hear about while you were spending time with the teams in AXA UK?
So far, every office has demonstrated innovative practices in different ways. While at AXA UK, I learnt about the apps that are currently available that really modernise how insurance is delivered – like AXA's partnership with Trov to provide on-demand insurance – and the relationship that AXA builds with its clients, such as AXA Business Guardian Angel.
How has your view of insurance, the industry and AXA changed since you started your great global adventure?
AXA breaks the mould of your stereotypical financial company with its innovative mindset, contemporary work environment and commitment to philanthropy. AXA facilitates an atmosphere where its employees are constantly learning and challenging themselves – and it uses its influence as a global company to give back to communities around the world. I think it is this dedication to innovation and people that sets AXA apart as an employer.
You can read more about Chelsie's discoveries from around the world on axa.com, or follow her AXA adventure on Instagram.