AXA story
How to stay one step ahead of fraudulent claims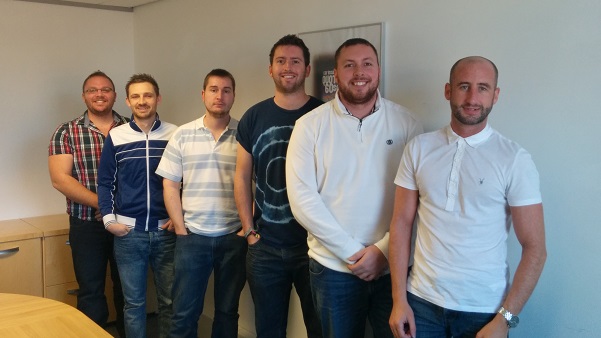 My name is Michael Devereux and that's me on the right hand side of the photo. I am the Claims Validation Expert Leader. I lead the Claims Validation team. We investigate and deter suspected motor claims fraud that is intimated to AXA Direct & Partnerships and so far this year we've saved £10.7 million in identified fraud. We know how important it is to work collaboratively. We have to work in partnership with all the other departments in order to work at our optimum - if we don't, we won't get anywhere.
As such we have created fraud awareness workshops, so we could keep fraud on the radar of the other claims departments. We understand that the majority of claims are genuine however we need to be one step ahead of fraudulent claims being paid. Each individual member of the team has delivered a specific workshop for different fraud scenarios. It's equivalent to a training session - and it provides face-to-face contact with the team and the rest of AXA Claims - getting everyone fully involved, creating that continual awareness. It's all about collaboration, working together with people from all over AXA Claims. The whole team has made a sterling effort creating and implementing the workshops and we thank everyone in AXA claims for attending and their future attendance of the sessions.
That's what makes working at AXA so great - the willingness of fellow employees to help and get involved when working on projects. What I've found is that when we need another department's assistance, or if one or more departments are working together on a project, there's no barrier, we all strive towards the same goal.
Michael Devereux, Claims Validation Expert Leader