AXA story
How strong female business role models have shaped my career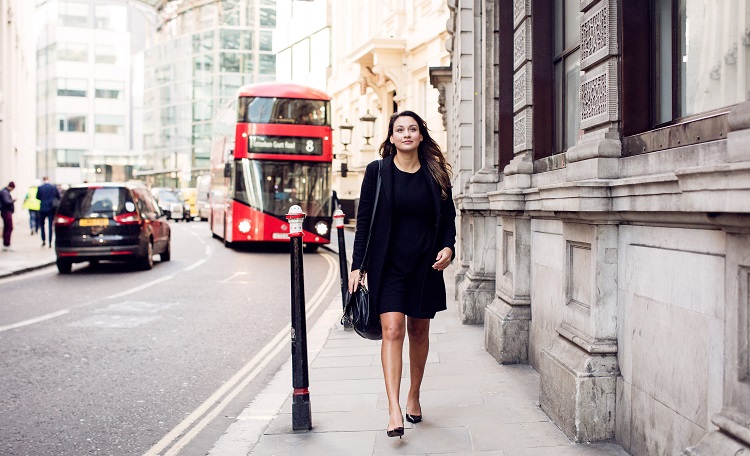 In 2016, I won AXA's Great Global Adventure, which gave me the chance to spend a year travelling around the world, taking part in two AXA internships and a six-week volunteering experience. I was tasked with investigating and reporting on the #WomenAtAXA campaign during the year – and it opened my eyes to the opportunities available.
Working at AXA in Paris and New York, I found that when it comes to female professional development it's not just about inclusion as a strategy, it's all about empowering women daily, at all levels. And that's had a huge impact on me. During my time at AXA US I was lucky enough to interview a different female leader each week from either the executive committee or upper management. These women inspired and encouraged me to learn more about the industry, leadership and my role in all of it. I also had the opportunity to attend Women's Outreach at Work (WOW), an AXA US Employee Resource Group that focuses specifically on female professional development. The ideas shared and the connections made at this event really enhanced my experience, and I know the experience will stay with me for years to come as I move forward in my career.
Although it was tempting to return to NYC when my year was up, I decided to stay in London as a Project Manager for AXA UK. Every day, I'm grateful to be working with such incredible female leaders. They are truly inspirational and there's so much to learn from them – I really appreciate their insight and guidance. And it's great to be part of a workplace that appreciates my input, perspectives and ideas.
In my role, I consult on and create communications content, with a particular focus on the AXA brand, values and purpose. What really drew me to the role was the diversity of the projects I would be working on – AXA is a great company, full of opportunity. It gives me the variety, challenge and exposure that I need to be the best I can be – and this feels like the kick start to my next adventure.
Chelsie Kumar - Project Manager