AXA story
How shared beliefs allow you to achieve so much more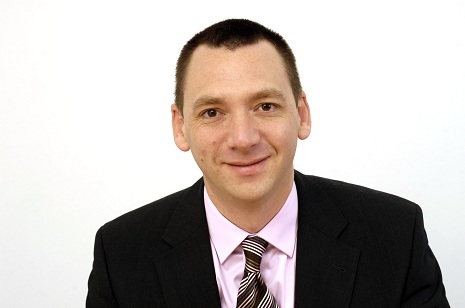 I'm Matt Dickson and I'm Head of Investment Operations for AXA Elevate, our online investment platform. I've always been interested in investment – my mum says I was fascinated by banks from a very young age – and I always thought I'd go into financial services.
After college I spent 13 years working in investment banking, before taking a gamble and moving into a software house developing an investment platform using new technology. Looking back, it changed my outlook on my career and business in general, giving me a sharper commercial focus and a zest for innovation. Following a successful period working for a number of developing investment businesses, the opportunity to work at AXA came my way.
There's no doubt I was attracted to a big global business looking to build a new venture, a wrap platform – my area of expertise. AXA demonstrated it aligned with my thinking and understood how I perceived the financial services market was going to change. I believe if an organisation shares your viewpoint you can achieve so much more.
Elevate is basically online banking for your investments. It allows you or your adviser to manage your investments securely and quickly all in one place. We've recently launched an app that you can download from the App Store. It makes investment easy to understand and manage – we hope we can change the way people are saving for house deposits, school fees, nursing homes, the way they save for their future. Our customers' desire to understand and compare investment opportunities shows the nature of the changed financial services market, which is what we have tried to support.
Working in this business has been a journey and we've seen lots of changes to the market. We launched during the worst economic downturn of the last 50 years. Day-to-day there have been challenges, but ultimately if you take a step back it's an exciting, fast-paced place to be. Overall, we've embraced new technology and we can see that these decisions pay off.
I love being part of an innovative marketplace. The approach to this business is not how AXA has historically worked or been structured. We're a growing business within a global organisation. We're agile and we can use different suppliers in different ways, which has really paid off.
AXA is one of the biggest global financial services companies in the world and so people in the UK trust it and want to invest with it. It's a business I'm proud to say I work for – and I can't say that of everywhere I've worked. It's a big organisation that's well run with a good reputation, with customer concerns at its heart.