AXA story
How BAME groups are changing businesses for the better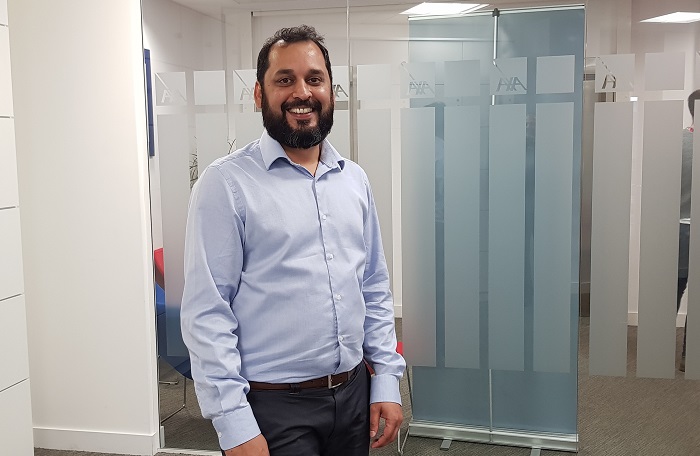 At AXA we've made no secret about our commitment to diversity and inclusion. We believe everyone should be able to bring 100% of themselves to work and we've taken active steps, such as signing up for the Women in Finance Charter and sponsoring Pride events, to ensure we continue to promote inclusion within the financial industry.
Our six employer resource groups (ERGs) also do incredible work supporting areas such as disability, LGBTQ and gender. So, for Inclusion Week, we spoke to Procurement Category Manager, Sami, to find out more about our newest group, the BAME (black, Asian, minority ethnic) group.
Celebrating what makes us different
"I read an article that stated that if people from BAME backgrounds were accepted at the same level as others it could increase a company's GDP by 1.3%. That's a huge amount! So when I first heard about this group it was a no brainer for me to get involved.
"The BAME group within AXA is a community that's open to everyone and focuses on raising awareness and gaining an understanding of the underrepresentation of black, Asian & ethnic minorities within companies. Our goal is to give employees the confidence to bring their true selves to work, where they have freedom to celebrate what makes them different."
Spreading the word
As well as being an active task force member of the group, Sami has also written blogs around key Muslim calendar dates to help give employees a deeper insight into the Muslim faith. The blogs have received great feedback and the response has encouraged him to write more.
"One thing that became clear was the appreciation regarding the lack of understanding about the Muslim faith and how Muslim families celebrate events in the UK. So I'm now speaking to people of other faiths to educate our employee base on every religion and area that is represented in our company. But it's not only about religion, it's also aimed at different cultures, values, appearances and ethnicities."
Why companies should embrace inclusion
"It's important for people to start understanding the diversity we have in corporate companies such as AXA. Discrimination at any level is not acceptable; from disability and appearance, through to sexuality and ethnicity. We need an environment where everyone is feeling involved and accepted as well as it making absolute business sense to ensure that the BAME representation is at the right level throughout the business.
A diverse employee base is going to bring different views. All businesses are now reliant on innovation and this contrast of opinions will bring out new ideas to achieve a required solution quicker. It also helps with the retention of talent, productivity, more care in the workplace and more diversity."
Inclusion Week at AXA
Sami and the BAME group are hoping that Inclusion Week will further people's knowledge of the group. They're also in discussions about establishing initiatives to ensure that they can achieve tangible results and success for the future.
"Inclusion Week is going to be a very active and diverse week at AXA. All the ERG's are hosting a number of sessions throughout the week which will start with the sponsors launch on the 24th September. We're looking to further introduce BAME and are hopeful for some positive feedback. There will also be podcasts, face-to-face meetings, lunch-and-learn sessions and much more."