AXA story
How AXA helps me to be a carer, mum and career woman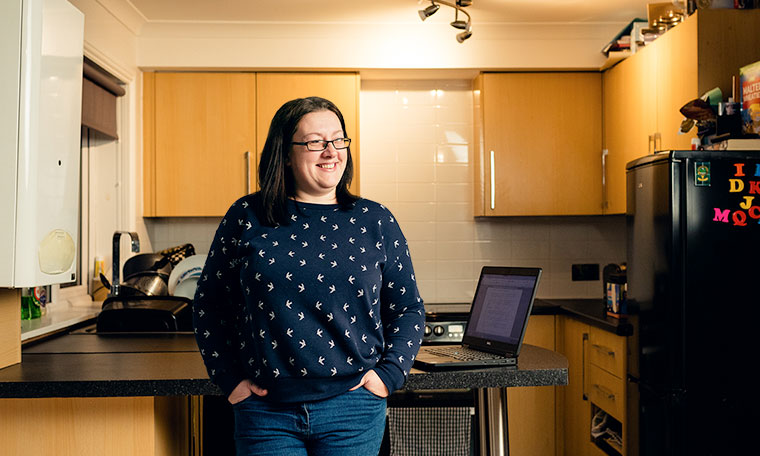 I've been at AXA for 15 years and love the creative nature of my role. On a daily basis I'm an editor, creative designer, a writer and a project manager. Our collaborative and flexible way of working means I feel valued and supported.
As a bid manager, I'm part of a strong, energetic team that creates compelling tenders that win business. It's the best team I've ever worked in – we share the same work ethic and principles, so we socialise a lot together, too. It's a huge collaborative effort pulling together tenders, and it could be stressful, but we're trusted to do it well and do it right, which means it actually feels really empowering. Especially as I work from home two to three days a week thanks to the flexibility of my manager. My husband was diagnosed with epilepsy, four weeks after the birth of our son. So having the flexibility – and the technology – to work from home has been essential. The understanding and support of my colleagues means I can be a carer, a mum and a career woman and that's why my future is at AXA.
I really appreciate AXA's support and I don't think I'd be able to do what I do anywhere else. It's a one-of-a-kind place – it's so large but it's clear that we're all working together as one team. There was an AXA UK-wide marketing event recently. I came away feeling invigorated and it was great to feel like I knew what all the individual marketing strategies were, what needed to be achieved and my role in them. There was also a lot of participation so we could input our ideas and make suggestions. It was very worthwhile.