AXA story
Global assignments and international exposure in HR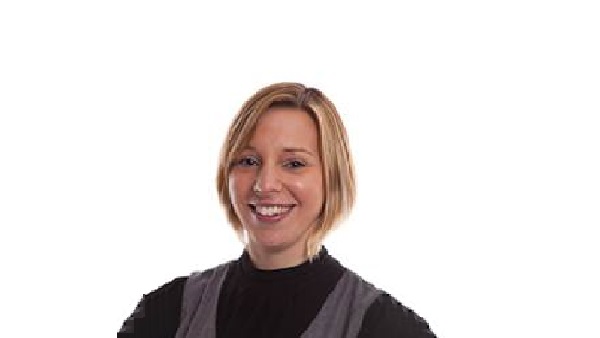 AXA is a great place to work. I've been lucky to work my way up and progress through the company so quickly. I wouldn't have been able to do it without all the support I've had from the very beginning.
I joined AXA in 2002 on the two-year Fast Track Graduate programme, rotating across four six-month placements in business development, risk management, HR and then customer service. I had an absolutely brilliant mentor when I started on the graduate programme. She was the Head of IT and very inspirational. We had completely different ways of working and backgrounds, so she was able to offer some great advice and really helped me enhance my skills. I wasn't clear on which business area I wanted to work in to begin with, so the opportunity to experience different roles in different functions was great.
My customer service placement was a great follow on from HR as it gave me the chance to put what I'd learnt into practice. I was managing a team and it was a good complement to the practical HR management side of things, so I moved straight into HR after the programme ended and I became an HR Advisor, supporting managers with a variety of employment issues. Again, it was useful that I'd be able to put into practice what I learnt previously, as I could use that experience and understand the challenges involved in management.
I became an HR Business Partner with AXA Life in 2007, and was partnered with the IT & Change Director to develop and implement people strategy. When I first started as an HR Business Partner, I had to manage a large restructure - it was complicated and tense. I was dealing with redundancies and legal issues, which are very emotive and important to get right. I had no experience in anything like this before. It was a really tough situation, but by working with other people who had dealt with this kind of situation before, I got through this difficult time. There's no doubt that this defined me and my career path.
After this, I began working for AXA UK business as a Senior HR Business Partner, before taking on an Employee Relations Manager role. This was probably one of my proudest moments. It was totally different to everything I'd done before as I'd only really been involved in general HR - and this role was very specific and technical. It was great to experience that completely different side of the business.
I moved into AXA Commercial as a Senior HR Partner in 2012. I really enjoyed the role and was working with a team who were focussed on growing the business: it was really inspiring to see things change for the better, in just 12 months. In April 2013, I was offered the role of Global HR Business Partner in Paris. This is a really interesting role where you work with a leadership team to put in place an HR strategy to support the business strategy.
I've always wanted to work abroad and it just shows that working for an international firm, means you absolutely can. There are lots of opportunities when it comes to global assignments as there's a lot of international exposure.
Ellen Hughes, Global HR Business Partner