AXA story
From couch potato to Tough Mudder – Mark's Fitbit story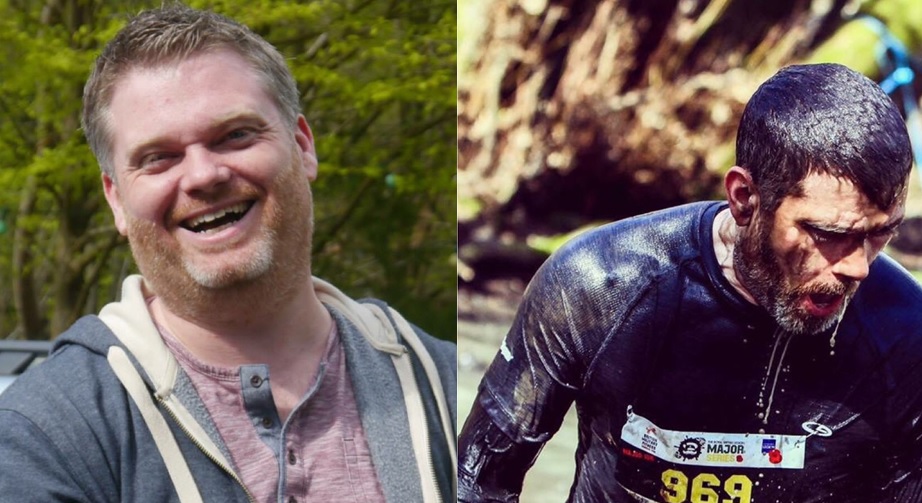 Here at AXA, we're committed to inspiring our employees to lead active lifestyles, helping them make improvements and encouraging exercise wherever we can. We caught up with Mark Austen, to hear all about how his Fitbit, provided by AXA, has transformed his life.
Finding my Fitbit feet
"I joined AXA six years ago and I'm currently an Account Manager, looking after large corporation clients who have Private Medical Insurance with AXA. A huge part of my role is talking to clients about products and health and wellbeing services that AXA provides. One of the incentives we offer AXA Private Medical clients is providing their employees with fitness trackers – like Fitbits – at a discounted rate. To help Account Managers understand and upsell the initiative, we were issued with Fitbits last year.
Being the Sales team, it's in our nature to be competitive, so it didn't take too long for someone to discover the Fitbit app. This was a game-changer; we could now see each other's steps, and there were challenges that the whole team could take part in, in order to top the app's leader board. What started as trying to hit 10,000 steps to beat my colleagues turned into a daily routine. I was finding on a typical day at work I'd be lucky to do 4,000 or 5,000 steps, so the only way to get over 10,000 steps was to go out and walk for an hour in the evening when I got back from work, which I found I loved.
Pushing myself
Being the sort of person I am, I started looking at my 6km walk route as a personal challenge. Through walking I got a bit fitter and one evening I decided to try and run some of my route. I started running quite slowly to see how far I could go and whilst I was knackered after a few hundred metres, I found that if I walked a bit more then ran a bit more I could get round my route a little bit quicker each time. Over the next six months I got from the point of barely being able to run to being able to run the 6km route without stopping at all.
Two months on I was feeling good about myself and was starting to see improvements in how I looked and felt. A friend who had been trying to persuade me for ages to join the gym, finally wore me down and I agreed to give it a try. It helped that AXA had just started offering a 50% discount on PureGym membership – something we provide to clients as well as AXA employees. Spurred on by my friend, I started to see real improvements over the next 8-10 months – I was stronger, fitter and felt better than I had in 20 years.
Seeing the results
The results are certainly visible – I've gone from a size large to small! I recently looked at an old photo and didn't recognise myself, so I put it on Facebook to show my friends the change over the last 18 months. I captioned it "if this fat 45 year old bloke can do it, anyone can" and got a hugely positive response with loads of people messaging me and wanting to know how I did it. One of the biggest surprises was not the physical change in my body, but the way this journey has helped my mental health – I have more energy, I'm less stressed, I'm more confident and more able to deal with life's ups and downs.
Since starting this challenge I've got fit and feel great. I even took part in a couple of Tough Mudders with some colleagues, where we dragged ourselves through dirt for 10km. If you'd told me I'd be doing that two years ago I wouldn't have believed you. The changes I've made have been hard and taken a lot of focus and perseverance but they can all be traced back to a day in February 2016 when AXA gave me a Fitbit and I couldn't be more grateful!"